News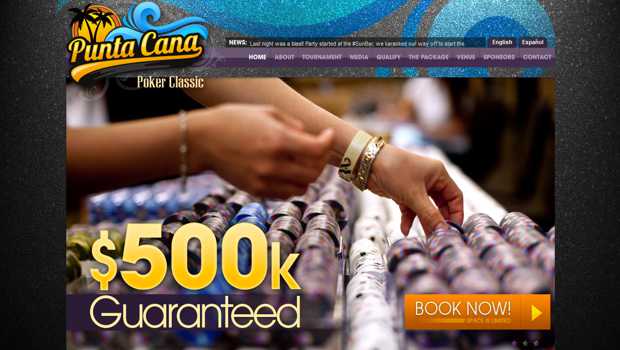 Published on November 11th, 2013 | by Mark Smith
2013 Punta Cana Poker Classic Kicks Off
An exciting 10-event series of poker tournaments is set to be hosted by The Hard Rock Hotel & Casino in Punta Cana, on the Eastern coast of the Dominican Republic starting from Monday, 11th and continuing until Sunday, 17th November, 2013.
A $500,000 guaranteed $1,500 + $150 no-limit hold'em main event will be the highlight of the entire series and begins with the first of two starting days on Monday, 12th November at 2.00 PM local time.
Players in the main event get to commence with 20,000 in chips, with blind levels of 50 minutes.  Three levels of late registration will take place on each starting day.  Players will be permitted to re-enter during the late registration period.
The main event that took place last year surpassed the guarantee by more than $50,000 after attracting 380 entries to the event.  Matthew Weber, the eventual champion of the event managed to earn an amount of $135,475 for the win.
In addition to the main event of the exciting 2013 Punta Cana Poker Classic, a $3,300 no-limit hold'em high roller will also take place and will commence at 8 PM on Friday the 15th November, 2013.  Several smaller buy-in tournaments are also scheduled to take place.
Related Posts