Slots
Slots are among the casino games that almost invariably go down a storm, which has helped them turn into an indispensable part of the ambiance of almost any casino. They come in many colors, shapes, types, and styles, which comes to explain why total novices and seasoned players dig them.
There are classic slots, fruit machines, video slots, progressive slots, and much more to choose from, which helps such casino games earn their keep. There is almost no chance that slots will remain unnoticed by players, no matter if it comes to a brick-and-mortar or virtual casino. They continue to tickle the fancy of casino enthusiasts with their flashy lights, action-packed gameplay, special icons, and above all, rewarding bonus features.
Yet, slots are not all about the flashy lights and sounds as there are certain things players should read up on before they get down on betting on such games.
On this page, they will find everything they need to know about slots in order to dive into their adventures well-prepared.
More Articles From This Guide
The Rise of Slot Machines
Naturally, slots have gone a long way before they develop in the modern game we all know today that is popular almost everywhere across the globe. The game has borrowed its name from the slot that was utilized in order to insert your coins or receive your wins.
There is a small contradiction as of who created the very first slot machine as while some consider that this was Charles Fey, there are also accounts that Sittman and Pitt first designed the precursor of the slot games we know today.
The gambling machine Sittman and Pitt designed bore much resemblance with the contemporary video poker machines because it came with five drums across which players could see 50 card faces. Yet, given the fact that winning was possible in so many ways, this impeded the creation of a machine that provides a payout for the respective winning combination.
This is the point when Charles Fey has played a major role as the mechanic from San Francisco streamlined the slot prototype and equipped it with a total of three reels and five symbols that included diamonds, spades, hearts, a horseshoe, and a bell. Interestingly enough, Fey's creation was called Liberty Bell after the symbol that appeared on the reels.
Naturally, other slot manufacturers drew inspiration from Fey's creation too. Herbert Mills has made an outstanding contribution to the development of slots as he replaced the symbols that were used in Fey's machines with fruit symbols like lemons, cherries, plums, and oranges.
Slots Basics
Playing slots is certainly not as overwhelming as learning to play some of the other casino games, which renders slots appropriate for total greenhorns and clued-up players. The objective of the game is pretty straightforward as players win when matching icons land on the paylines. The more paylines the slot is equipped with, the better players' chances to get a payout are. Unlike other casino games like poker, blackjack, or roulette, in which certain knowledge, skills, or strategy are required, winning at slots does not take having that much knowledge or experience under your belt.
It is most important to understand what symbols need to be hit to trigger winning combinations. To do so, players should inspect the paytable of the slot they are about to start betting on. Furthermore, doing so will also help players figure out what payouts they should expect depending on the combination of identical characters that have aligned on the paylines. While exploring the paytable of the slot they have chosen, casino enthusiasts will figure out what symbols should line up so as to unlock the bonus features, if any.
Before the action is handled, players should pick a bet size they are comfortable with. Sometimes, they will be enabled to decide which of the paylines to turn on, but they should keep in mind that if identical characters align on a payline that is not activated, a payoff will not be awarded. Furthermore, sometimes, if they have not opted for the maximum bet allowed, they will not get the biggest prize the slot offers, even if they land the required rare combination.
Players should just hit the spin button and wait to see what combinations will land on the reels once they stop spinning. Something players should take into account is that slots are chance-based, which means that they will not have a sway over the result of the next spin.
Components of the Slots Machine
While delving into the figures on the online gambling industry, it becomes apparent that playing slots is the most well-liked activity of casino enthusiasts. One of the most probable explanations of why slots have grown so immensely in popularity on the online gambling scene is that they are predominantly point-and-click games, which translates perfectly into the needs and preferences of players.
In fact, if you have played slots at a land-based casino at least once, you will not have a hard time switching to their online counterparts as in practice, the way in which they function is the same.
The components of slot machines are identical, no matter if players have chosen to bet on them offline or at a virtual casino.
Reels
Reels is a term that is used to describe the vertical columns of slots that start rotating as soon as a bet is placed and the spin button is hit. If identical symbols happen to fall on a payline, players will collect a payout that is based on the stake they have made and the type of the characters that are included in the winning combination.
Gone are the days when slots were equipped with three reels only as today, the most common are the five-reel slot machines. Yet, there are also games in which six or seven reels are incorporated. Another thing most contemporary slots have in common is that they have three rows, but of course this should not necessarily be the case.
Naturally, the number of outcomes each spin of the reels can provide will grow in accordance with the number of the reels that are incorporated into the game. In order to figure out what is the number of the possible combinations the game you are playing offers, you will need to multiply the number of symbols each reel contains.
Thus, if we take as an example a three-reel slot that has 10 symbols, this will mean that there are a total of 1,000 possible combinations.
Paylines
The paylines are yet another component that has a crucial role when playing slots due to the fact that most of the time, the payoffs casino enthusiasts are offered are built around them. In essence, they are used to describe the positions on the reels on which identical characters need to fall so as to award payout.
As it seems, most three-reel slots have a common configuration when paylines are concerned, as typically, they are equipped with just one win line that is positioned right in the middle of the reels. Things have changed with the introduction of the five-reel slots as most of the time, they come with a total of five win lines, three of which horizontal, there is a chevron, and one that is V-shaped. The more win lines a slot has, the greater your opportunities to walk away with a prize will be.
Something players should take into account is that if they have picked a slot with 20 paylines, and they decide to bet $2, they will need to multiply the number of the paylines by the bet amount to get the total of their wager or in this case, $40.
Furthermore, before they get down to playing, casino enthusiasts need to check out how winning combinations are formed. In spite of the fact that the majority of the slots award payouts when matching icons align from the leftmost to the rightmost reel, others allow players to win both ways. Needless to say, the latter are hugely popular among slot diehards because scoring a win is possible in twice as many ways.
Players' chances to flatten their bankroll will be the best if the slot they bet on grants payouts all ways. Such slots have a different payout structure because prizes are given whenever players see three matching characters to fall on neighboring reels. Traditionally, all-way-win slots offer payouts in 243, 720, 1,024, or 3,125 different ways. The flexibility they offer in terms of awarding prizes is what turns such slots into fan-favorites.
Play Buttons
In spite of the fact that slots come in various shapes and sizes, they all come with a specific set of buttons that are pinned right below the reels. The most significant role of these is assigned to the Spin button as it is utilized in order to start the action. There will be buttons that will allow players to adapt their stakes to their preferences and of course, to their bankroll. They can do so by adjusting the coin level and value. Sometimes, betting the maximum permitted amount is possible with a single tap or click on a button.
Sometimes, players can also resort to autoplay. If this option is available, they will be asked to pick the number of rounds that will be played without interruption.
The remaining credits will be showcased at all times so that it could be easier for players to keep track of their funds.
Paytable
Inspecting the paytable of the slot you are about to start betting on is a must as it contains all vital information players will need so as to figure out the mechanics of the preferred game. The paytable provides players with information about the payoffs they should expect to receive when a specific combination of icons appears, the special characters of the games, and how their bonus features are unlocked.
In most cases, the paytable is where players should check the RTP of the game. Furthermore, it will give casino enthusiasts an idea of the number of paylines the slot is furnished with.
Slots Special Symbols
Naturally, slot diehards are always on the lookout for new and exciting games to play, which is the reason why software providers want to make sure that the games they offer will zoom past the simple slots that were popular in the past. Today, a much wider variety of themes and features can be found in slots to ensure that they will be enthralling and appealing for players.
Considering the huge variety of slots that are churned out almost every day, software providers give their best to provide games that are not cookie-cutters, and as it seems, one of the most successful approaches is to equip them with various special icons and features.
Wild Symbols
Interestingly enough, the very first special character that was introduced to the modern video slots is precisely the wild one. Basically, it is assigned the same role as wild cards because it can play the role of the character players need so as to form a winning combination. In this way, the completion of the winning combinations is greatly simplified, which positively works to players' advantage.
Yet, casino enthusiasts should be mindful of the fact that on some occasions, the wild icons can only pop up on specific reels, but this is game-specific. Furthermore, they can also come across slots that are equipped with the so-called expanding wild symbols. When such wild symbols appear, they will increase in size, thus filling up the entire reel they have fallen on. If the slot you are playing comes with sticky wild symbols, you should know that such characters will retain their position on the reels for several rounds in a row.
Stacked wilds are yet another type of wild characters, and what is special about them is that they can either cover the entire reel or only some part of it as they come in stacks of 2, 3, 4, or 5 characters. They act as ordinary wild symbols but can generate more considerable wins. Some slots offer the so-called shifting wild symbols. Such wild symbols alter their position on the reels with each new round.
Random wilds allow players to turn missed chances into a huge win, which can happen after a regular symbol is picked at random to transform into a wild one. The walking wild icons are particularly interesting because as it can be inferred from their name, they can move right or left across the reels, thus creating more winning combos. They will stay around for a couple of rounds and will disappear as soon as they reach any of the end reels.
It should be noted, however, that most of the time, wild characters cannot stand instead of other special symbols.
Scatter Symbols
The scatter icon is one more special symbol that is present in the better part of the slots that hit the scene today. Although this might not always be the case, the scatter icons are the best-payers in the game, which further adds to their merits.
The scatter icons are not like the regular icons when payouts are concerned as in most cases, landing at least two such special symbols is enough to receive a payout.
What is special about scatter symbols is that they should not necessarily fall on an active payline in order to award a payout and instead, they bring a payoff no matter the position on the screen they have appeared on.
Scatter icons are game-specific, but most of the time, they are related to the theme. In most cases, when players see at least three scatter icons, they will be awarded a specific number of bonus spins or can serve as a key to triggering any other special feature the slot might be equipped with. Most of the time, the number of free spins players will be awarded will be determined by the number of scatter icons that have fallen on the reels before the bonus rounds were activated.
While betting on some slots, players will also have the opportunity to retrigger the free spins round at least once while in other games, no limit is imposed on the number of times the bonus feature can be kicked off. Needless to say, this will work to players' advantage as relaunching the free spins feature may often bring about huge wins.
Slots Special Features
Considering that more and more software providers endeavor to accommodate the needs of slot lovers and pump out such games almost every day, it is normal that they want to provide games that are out of the common run.
To ensure that players will not leave off betting on the games, software providers endeavor to enrich the gameplay by adding to it different special features. Not until recently, the free spins bonus game was the simplest version of a bonus feature that was present across most slots. Presently, slots have much more to offer in terms of bonus features.
Multipliers
As can be expected from their name, these are symbols that can increase players' wins several times. Thus, if players are awarded a 2x win multiplier, the profit they will ultimately enjoy will be twice as big as it was before the multiplier icon has fallen.
In most cases, when a multiplier symbol appears, players will have their winnings doubled or tripled. Yet, there are slots in which players' original wins can be boosted 100x or 1,000x. Another thing players should take into account is that sometimes, the multipliers can only pop up as soon as a free spins feature or another bonus feature is unlocked. Depending on the rules of the game, multipliers might hit the scene in regular play too.
Sometimes, wild or scatter symbols can double as multipliers. In other games, players might come across regular symbols that will carry over their wins.
Free Spins
As mentioned before, this is a bonus feature that allows players to revel in a couple of wager-free rounds during which they can bag a nice payout. To activate the free spins feature of most slots, players will be required to align a specific number of scatter symbols or free spins icons. Occasionally, if the same set of special symbols appears once more while the free spins feature is running, it will be triggered again. It should be noted, however, that in some slots, there is a maximum number of bonus rounds that can be awarded.
An important detail about free spins games is that most of the time, the bonus rounds will be played at the same bet level players have settled on before the special feature was unlocked.
Bonus Games
These are special features the better part of the video slots are equipped with, and intrigue players with the prizes they can bring about. In most cases, bonus games are unlocked as soon as players hit a specific combination of symbols.
The reason why such special features almost invariably grab the attention of players is that very often, they follow a specific plot or a storyline. Still, there are also slots in which players simply need to pick one out of several pots so as to reveal the prize they will get.
While some bonus games are entirely based on chance, with others, players need to demonstrate some skills in order to win a prize. Yet, when it comes to unlocking the bonus game, players can rely on luck only. The reason why such bonus games earn their keep is that sometimes, a jackpot can be won while players progress through the special feature.
Cascading and Tumbling Reels
When cascading reels are concerned, this is a special feature that enables players to enjoy several wins in a row. This is possible as when a winning combination is formed, the symbols that were included in it will explode so that they could disappear from the reels, and leave space for new symbols to land. As long as the replacement icons form a new winning combination, they will blow up too. This will continue until no more combinations that bring a payout can be formed.
Tumbling reels can also help players amass better rewards because when identical symbols line up on a payline and players collect their payout, the winning icons will disappear and new icons will slide down. The emptied positions on the reels will be occupied by the new symbols that will pop up. More prizes will be scored, given that a new set of matching characters appears.
Gamble Feature
With some slots, the gamble feature is yet another special feature that becomes available each time players have scored a win, but going for it is not mandatory. Yet, players who decide to give it a chance will be able to multiply their profit several times.
Most of the time, they can do so by guessing the color or suit of a card that is turned face-down. A correct pick will bring players a payout that is two times larger than their original win. If players are wrong, however, they will need to part with the prizes they have won.
Slots Random Number Generator
It is true to say that slots have gone a long way since the time when they were purely mechanical machines. The present-day slots utilize the so-called Random Number Generator that in practice "tells" the reels which icons to display. That way, the RNG makes it impossible for players to discern any patterns that repeat while betting on the slot they have picked and guarantees that the results from every spin cannot be influenced.
In practice, the Random Number Generator is a microprocessor that uses algorithms while calculating its numbers, and most of the time, the volume of numbers it produces go into the hundreds or even in the thousands. This makes the deciphering of the outcome of the next round not worth even considering.
As soon as players set the reels in motion, they will see a combination of symbols that are determined by the most recent numbers the Random Number Generator has produced. Players should be aware that all results can be produced on the next spin of the reels because the RNG employs the complete set of numbers at all times.
The starting number of the RNG is known as a seed number, and this number will be altered when players decide to go for another bet value or they opt for the maximum possible bet amount, for example.
Something vital casino enthusiasts should be aware of is that the Random Number Generator does not cease working even when they have taken a break from the slot for a few seconds.
While speaking about the Random Number Generator, we should pay attention also to the hit frequency of slots or otherwise speaking, the proportion of spins that grant players a payout. In other words, if a slot has a higher hit frequency, players will get payouts more regularly. These values are expressed in percentages, and in most cases, they will be anywhere between 9% and 40%. Thus, if we assume that the slot you are playing has a hit frequency of 30%, this means that a payout will be given in 30 rounds out of each 100 rounds.
Slots RTP
The return to player percentage or RTP is yet another thing casino enthusiasts should give the due attention while betting on slots. The RTP can give players an idea of what their chances of winning are as this value will show what percentage of the money the game has taken in will be paid back to the player as winnings. Needless to say, the amount that remains will be taken by the house. An important thing that should be noted is that these values will indicate the share of the turnover gambling enthusiasts can expect to get not just within a handful of spins but after a significantly longer period of time.
Each slot title has its own RTP, which is the reason why players should check this out before they get down to making their wagers. The bulk of the slots that are available out there have an RTP that is lightly over 90%. What players should be mindful of is that the higher this percentage is, the more generous the chosen game is.
Thus, if we assume that the slot you are playing has an RTP of 96.28%, this will mean that $96.28 out of every $100 wagered on that game will be paid back to players. As mentioned above, the remaining $3.72 will be collected by the casino. Gambling enthusiasts should be aware that these values are not a theoretical number as they are built upon actual wagers and wins.
House Edge in Slots
Just like any other game casinos offer, slots also have a house edge. In other words, the profit of casinos is derived from the difference between the amount players are paid back and the true odds of winning.
What this means is that the house edge and the RTP are interrelated, and in fact, the house edge is just the opposite of the return to player. If we pay attention to the example we already gave, we will get that while betting on that slot, the edge of the house over players will be 3.72% because the RTP of the slot is 96.28%. Casino enthusiasts should know that the sum of these two values cannot exceed 100%.
Slots Volatility Explained
When discussing the house edge and RTP of slots, we should pay attention to their volatility as well. This is a term that is used to describe the risk that is inherent to the slot players are betting on. Depending on the slot's volatility, players can figure out what wins and how frequently they should expect to receive.
Naturally, high-volatility slots are riskier and require players to be much more patient. While betting on such a slot, players should expect to get fewer payouts that are awarded less frequently, which can cost them a considerable amount of their bankroll. Yet, when a payout falls, it is likely to be rather generous and to compensate for the time you have spent hitting the spin button without collecting a payout. Yet, players should be prepared that in order to get to the point when that prize is given, they will need to have much cash on their hands.
Low-volatility slots, on the other hand, means lower risk, and provide players with prizes that are not that overwhelming in size but that are awarded with much greater frequency. That way, players will not grow disinterested after just a few rounds, and their bankroll will sustain longer. Small wins will be offered to players almost every step of the way, which often makes players get easily carried away. Yet, we do not want to leave players under the impression that low-volatility games do not provide large wins. It is just the other way around, but it will not be on the same scale as with slots with higher-volatility.
The best way to determine if you are playing a low or high-volatility slot is to check out its paytable. If the prizes players can see are huge, this should hint them that the slot is in the upper end of the spectrum.
Types of Slots
It is true to say that the quantity of slots has grown tremendously over the past few years as presently, players can pick and choose from an overwhelming variety of games that stand out with their aesthetics, gameplay, and bonus features. Yet, slots can be divided into several basic categories we will focus on now.
Classic Slots
As mentioned before, such slots mimic the classic one-armed bandits to a large extent as they have three reels and just one payline. While betting on such slots, players are likely to see the standard range of fruit icons such as lemons, cherries, plums, grapes, and so on.
In most cases, classic slots are free of any complex bonus rounds or that high-tech animations. In spite of their visual simplicity, such slots continue to turn heads with their fast-paced gameplay and the huge wins they have the potential to bring about.
Video Slots
The bulk of the slots that are currently available out there fall namely within that category. In most cases, video slots feature five reels, while the number of win lines is greatly boosted as they can be anywhere between 9 and 1,000. The premium graphics and the audio of these games further add to the excitement they offer.
Plenty extra features and bonus rounds are added to the mix in order to make the gameplay more enthralling. These video slots are fan-favorites also because they are carriers of the most intriguing themes as players will have too many options to choose from when it comes to slots inspired by TV shows, animals, legends, mythology, books, and famous people.
3D Slots
Such slots are growing in popularity because of the immersive gameplay they offer and the luscious graphics that turn them almost immediately into players' favorites. To add up to the excitement and thrill of such games, most of the time, they offer a storyline that pans out before the eyes of players as they spin through it. Players might find themselves progressing through several levels or even dealing with extra challenges.
Sometimes, video footage might also be implemented into the gameplay in order to introduce the theme or to help players get their heads over the special feature.
Progressive Jackpot Slots
It is of little surprise that jackpot slots are among the most sought-after slot games because of the life-changing prizes they have the potential to hand out. While some jackpot slots offer fixed prizes, others give players the opportunity to win sums that climb steadily with every passing minute. Sometimes, such games are linked between slots that are to be found in the same casino or even between games from several gambling venues.
Players who are up to the challenge to bag such an overwhelming prize will be able to do so by landing a rare combination of symbols, but this should not necessarily be the case.
Most Popular Slot Providers
Offering their own style, software providers endeavor to create slots that are here to stay, and that will retain the attention of slot mavens with their visual appeal, bonus games, or the payouts they offer. In spite of the fact that the vendors that oriented towards the needs of slot lovers are aplenty, the creations of these software providers undoubtedly earn the keep.
Playtech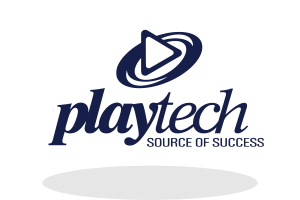 Playtech is a creator of gaming content with a long-standing history that can be traced back to 1999. The slots designed by the gaming studio shine particularly brightly when the profusion of themes is concerned as casino enthusiasts will find titles from every walk of life. Offering different levels of sophistication, the games delivered by Playtech can fit perfectly in the needs and preferences of total novices and old hands.
The company keeps players covered also if the classic fruit-themed slots are up to their alley. Furthermore, Playtech is known for its progressive jackpot slots that have already earned a name for themselves for being moneymakers.
NetEnt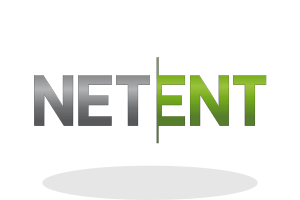 NetEnt is easily one of the pioneers on the online gambling scene as the company has over two decades of experience under its belt. It is hardly a coincidence that the company has acquired the reputation of one of the most successful creators of gaming content as its offerings can be found in over 300 web-based casinos.
The slots created by NetEnt have already overtaken the gambling industry with their premium visuals and intriguing gameplay. Among the creations of the company, players will find some of the most rewarding jackpot slots including Mega Fortune, Arabian Nights, Divine Fortune, and Hall of Gods.
NetEnt is lauded for the table and card classics it creates, as well as for its extensive live lobby.
Microgaming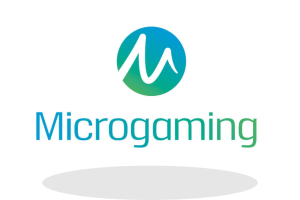 Offering hundreds of slots, Microgaming is a well-established software provider every reel-spinner is familiar with. The company excels in the creation of feature-rich slots that stand out from the crowd with the premium quality of the visuals. In spite of the fact that the main area of specialty of the company remains the creation of slots, it has produced lots of casino mainstays the likes of baccarat, roulette, and blackjack, among others.
Much like NetEnt, Microgaming also has been operating in full swing for more than two decades, and the popularity of the gaming studio is unlikely to diminish soon. There is no denying that one of the greatest contributors to the ever-increasing popularity of Microgaming remains its jackpot network. King Cashalot, Major Millions, Mega Moolah, and Treasure Nile are only a handful of the titles that are implemented into the progressive jackpot network of the provider.
Play'n GO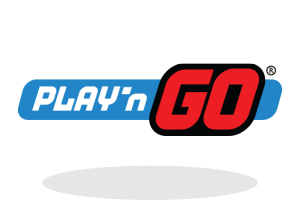 In spite of the fact that the selection of slots Play'n GO offers is not that comprehensive, the company is dedicated to bringing to players titles of the highest quality. To ensure that players will be captivated no matter which slot they will pick, each game that is brought to them features enhanced graphics, action-packed gameplay, and most importantly, great special features.
Not only has the company developed several casino mainstays the likes of roulette, blackjack, poker, and baccarat, but it is also responsible for a few games that go attached with jackpots.
As it seems, the software provider has set the goal to live up to the expectations of all players, including those who do not want to break in on their gambling adventures while being outdoors as the creations of Play'n GO are playable on mobile.
Yggdrasil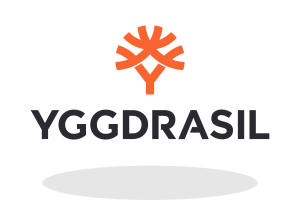 In spite of being a relatively young gaming studio, Yggdrasil is taking bold steps on the online gambling market. The better part of the gaming suite of the company is reserved for slots that intrigue with the supreme quality of the graphics. The additional special elements that are incorporated into the games are yet another reason why the slots created by Yggdrasil are so approved by players.
Additionally, the company has not neglected players who want to win big as currently, its gaming suite features several jackpot games, with some of the most well-known being Jackpot Raiders and Ozwin's Jackpots.
Yggdrasil has made sure that accessing the games it offers will not be a headache as its portfolio is available on touchscreen devices.