Live Dealer Casino Games
Online gambling is a dynamic industry that is growing at a rapid pace. According to some industry specialists, the virtual gambling market is expanding much quicker than its land-based counterpart. The presence of a great number of gambling vendors makes the industry highly competitive.
With the advent of the technologies, casino operators could enrich their gaming catalogues. In 2006, Microgaming and Evolution software providers launched the first live dealer platforms. To keep head above water, many operators included the so-called Live Dealer Casino games in their suite. In a nutshell, a live dealer casino is a special virtual room where you can play casino games in real time.
Standard games that can be found in live dealer casinos include baccarat, roulette, blackjack, and their most popular variations. Some live dealer casinos also offer Casino Hold'em, dice Games, and show games.
Admittedly, virtual casinos had a slow start. When the first online casino games with a human touch were released at the beginning of the 2000s, people's Internet connection was slower than now. Hence, the game could "freeze" in the middle of a round and spoil the player's activity. Another setback was the limited range of live dealer gaming options. The live dealer rooms were everything but casino-inspired. In addition to that, such games could be played only on your PC or Mac.
More Articles From This Guide
Features of Live Dealer Games
Live dealer games offer a real casino experience even when you are at home. We must say that traditional and live casinos share a lot of common features, so no matter which one you will choose, you will be able to indulge your preferences for an authentic casino atmosphere. However, Live Dealer Casino games have certain built-in specific characteristics, including: Table Limits, Private Tables, Live Chat, Languages, Statistics, Gaming history, Side Bets and Multi-tabling.
Table Limits
The table stake limits on live dealer gaming tables vary among the different virtual casinos. Casino enthusiasts that would like just to try live dealer games can find tables with a relatively low bet limit. Some live dealer games feature stake limits, which are much higher than the ones at the tables in a land-based casino. These are specially crafted for high-rollers.
Private Tables
Private tables are specially designed for players who would like to play in peace and not share their table with others. By joining such a customised private table, casino fans will have the presence of the dealer only for themselves. In addition to that, such tables are suitable for high-rollers who would like to bet big money.
Live Chat
As aforementioned, all Live Dealer Casino games are run in real time, so chatting with the croupier who is overseeing the game is possible. The chat box usually appears as a pop-up window, but in some cases, it can be found in the game's playing interface. If another player asks the dealer some question, you will be able to see the other player's message to the dealer, and you will hear the answer. Players can also chat with each other.
Languages
Interestingly enough, most of the leading software providers of live dealer casino platforms are based in Europe. Consequently, live casino dealers speak fluent English, so casino devotees should not have any concerns regarding language barriers. Depending on the virtual casino, players might find multiple language tables.
Statistics
Some Live Dealer Casinos offer its players the privilege to stay informed about the winning outcomes of games from several of the past rounds. Once you join such a live table, you will be able to get some idea of what has happened on the table before you joined it.
Gaming History
Gaming history is yet another advantage that can be found in Live Dealer Casinos. It shows your betting history and past activity results. At a click of a button, casino enthusiasts can check their losses and winnings. This feature helps players to manage their bankrolls in the best possible way for them.
Side Bets
One of the most recognizable side bet in Live Dealer Casinos is called Perfect Pairs. This bet is offered in blackjack games, where players are allowed to post a bet on the first two cards they are dealt. If you have a pair, your bet wins. The pairs can be mixed pairs (different suits), coloured pairs (different suits of the same colour), and perfect pair (same suit).
Another interesting side bet in blackjack is the well-known 21+3. Such bet is placed on whether the combination of the player's first two cards and the dealer's face-up card make flush (three cards in the same suit), straight (three cards of consecutive value), three of a kind (three cards of the same value), straight flush (three cards of consecutive value in the same suit), suited three of a kind (three cards of the same and suit).
It is important to mention that the aforementioned betting options come with different odds. Such bets usually have higher house edge, but they also pay more.
Multi-tabling
Multi-tabling is yet another option that some live dealer casinos embraced. Players are given the opportunity to "sit" at multiple tables at once and play more hands simultaneously. In that way, casino devotees can significantly boost their winnings. This option is available for everyone, but players who are at the beginning of their gambling career are not recommended to go for it.
Pros and Cons of Playing in a Live Dealer Casino
The idea that virtual casinos can take over the land-based gambling hubs provokes heated disputes. Some would say that the gambling websites will eventually win the battle over their brick-and-mortar counterparts, while others assert that the gambling establishments will never disappear.
No matter where is the truth we should stay objective and acknowledge the fact that Internet-based live dealer casinos have their advantage over the land-based gambling houses and these include:
Convenience and privacy
Different payment methods
Fair game
Social atmosphere
Of course, there are two sides to every coin. Live dealer casino games have the following negative features:
Slower action of the game
Minimum bet limits higher than the bet limits attached to the RNG table games
Live dealer games require a stable Internet connection
Players should wager only real money
Gaming Options
To run a live dealer casino appears to be quite costly. That is the main reason why many gambling sites offer a limited number of games in this section. However, reputable casino operators do not deprive their fans of playing some of the most popular casino games that have turned into a stalwart of virtual casinos' gaming catalogue, including roulette and blackjack. Having a rich gaming library is crucial for a casino's prosperity. Thus, operators have also included games such as poker, baccarat, Casino Hold'em, dice games, and show games in their portfolio.
Roulette
Roulette has turned into a symbol of the casino environment. There is hardly a person who cannot recognize the elegant red and black wheel. The game has three major variants, and more precisely European Roulette, American Roulette, and French Roulette. Of course, there are other types of roulette, including Mini Roulette, Rapid Roulette, Auto Roulette, Low Limit Roulette.
The roulette wheel features 37 (in European Roulette) or 38 (in American Roulette) numbered pockets. Players can place bets on a number, colour, or whether the number is odd or even. Roulette enthusiasts have two betting options. The first one is called "outside bet" and it is based on a broader category of numbers, but these bets offer lower payout. The other option that pays more, but has a lower chance of winning, is called "inside bet". It is placed on the inner section of the table.
After all bets are placed, a croupier spins the wheel in one direction and then tosses a ball in the opposite direction. The ball eventually lands in some pocket of the roulette wheel to determine the winning number and colour.
Blackjack
Blackjack is an action-packed game in which players do not play against each other, but they need to win against a casino dealer.
Everybody on the table except the dealer places a bet at the beginning of the game. Each player is dealt two face-up cards, while the dealer gets one face-up card and the other is face down. Each card has a certain value. The main goal of players is to get a hand value as close to 21 as possible without going over it in order to beat the dealer. Hitting a blackjack will reward you with a standard 3:2 payout, while a winning hand payout is 1:1.
Different variations of the game were invented to keep the players' interest. It is important to mention that the basic rules of the game remain the same regardless of the variation you decide to play. Popular live dealer blackjack variants include Infinite Blackjack, Free Bet Blackjack, Live Blackjack Part, VIP Live Blackjack, and others.
Baccarat
The purpose of the game is to guess the winning outcome, having a choice from three options – Banker, Player, and Tie. All cards use their face value with the exception of the face cards that do not have any value. Only two hands are dealt to all players, regardless of how many people are sitting on the same baccarat table. Players have three betting options, including "Banker", "Player", and "Tie".
Baccarat offers relatively low house edge and that is a driving reason for many players to join such tables. To inject some extra adrenaline in the game, operators invented different variations of live baccarat games such as Live Dragon Tiger, Speed Baccarat, Baccarat Squeeze, Baccarat Controlled Squeeze, No Commission Baccarat, Punto Banco, Microgaming Playboy Baccarat, Super 6 Live Baccarat, and others.
Live Casino Poker Games
Live dealer poker games are also among the casino favourites. For that reason, many online gambling operators offer a range of live dealer poker games such as Casino Hold'em, Three Card Poker, Ultimate Texas Hold'em, Caribbean Poker, and Texas Hold'em Bonus Poker.
Live Casino Hold'em resembles the poker tables offered in land-based casinos. If you decide to play Live Casino Hold'em, you should know that you play against the house represented by the croupier. The outcome of the game is not only a matter of luck, but strategy are also required.
To play Casino Hold'em is not hard. At the beginning of the game, the player and the dealer receive two cards. During the game, another five cards are dealt. These cards are shared and the highest combination of five from all the seven cards is the winner.
Dice Games
Dice games are also available in the live dealer casino, even though the options are very tight. Sic Bo is the most well-known dice game offered by live dealer casinos. It is inspired by an ancient Chinese game and its rules are quite simple. Players should place their bets and click on the Roll button. A croupier will shake up a glass container with 3 dice to determine the winning combination. The game is luck-dependent. At the moment of writing, we have the information that there are only six different live dealer dice games, including two variations of Sic Bo, Dice, Lightning Dice, Dice Duel, and Fish Prawn Crab.
Game Shows
To stand out from competitors, Evolution Gaming released the so-called Game Shows. Playtech also did not wait a lot and followed the steps of its predecessor. Game shows are not native to the land-based gaming lineup, but many casinos powered by these two providers enriched their gaming lobby with this option.
Game Shows resemble a lot their TV counterparts, but players should be informed that these are purely gambling games. In other words, you can win or lose money, and the latter is more likely to happen due to the low theoretical returns attached to such games.
All games are run by a live dealer who performs a representative role instead of a croupier. Some live dealer Game Shows are inspired by popular games. Loading the live dealer lobby, players might come across titles such as Deal or No Deal, MONOPOLY Live, Mega Ball, Dream Catcher, Spin a Win, etc.
Money Wheel has become a well-liked option for making money as it does not require some special knowledge about the game. In its essence, players post bets on the outcome of the game. The croupier spins the wheel which is divided into sections. There is also a pointer that shows what is the winning outcome. Such games feature minimum and maximum stake, which can be found on the info column on the table.
Live Dealer Software Providers
Back in the days when the online gambling industry was in its infancy, most virtual casinos had a very small gambling catalogue. With the blooming of the technologies in the mid 1990s, things have changed significantly. In that sense, the gambling industry owes one big thank you to the software providers which are at the heart of each virtual casino. It is not a secret that Internet-based gambling sites lease software from different gaming providers to enrich their gaming suite.
Microgaming Casino Software Provider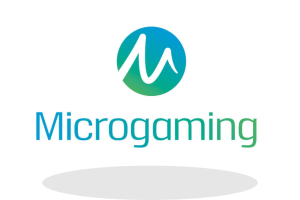 Microgaming is one of the first casino software providers. The company has never stopped looking for ways to impress its customers with new and exciting gaming solutions. The supplier made headlines on numerous occasions for paying out over $100 million in progressive jackpots for the last 10 years.
Microgaming offers a rich portfolio with over 1,500 titles. It developed all kinds of games that can be found in a virtual casino, including blackjack, baccarat, Sic Bo, online video slots, poker games, roulette, etc. Interesting enough is the fact that the popular Mega Moolah slot game is a Microgaming's product.
To top up its players' gaming experience, Microgaming released a live dealer casino platform. The company was one on the first on the market to offer such a gaming product. Microgaming's live dealer platform grows steadily, as the company is resting on old laurels, but struggles to drive the gambling industry forward. The stream quality of Microgaming's Live Dealer Casino games is quite perfect.
Playtech Casino Software Provider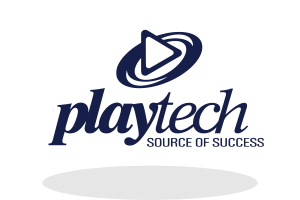 Playtech is another heavyweight in the gambling industry. The casino software provider founded by Teddy Sagi started its journey as far back as 1999. The brand did not stop expanding its portfolio and nowadays it enjoys a solid reputation. Playtech is recognized as the world's largest provider of online gaming and sports betting software. Apart from its immense gaming library, the company developed its products to run smoothly on hand-held devices.
As a leading software provider, Playtech did not wait long to present its live dealer gambling platform to the iGaming industry. The brand offers different variants of baccarat, roulette, and blackjack to its its licensees. Playtech included one of the most innovative technologies in its Live Casino, and more precisely augmented reality.
NetEnt Casino Software Provider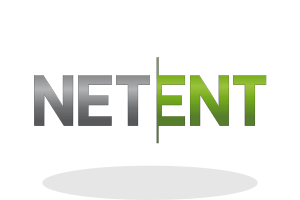 NetEnt is a Swedish-based company that joined hands with a number of reputable gambling operators to provide more players around the world with its cutting-edge products. The company was established in 1996, but it started gaining momentum after the 2000s. Nowadays, the software provider keeps on surprising the gambling world with its unique gaming solutions. The company is highly-admired for its Live Casino platform. NetEnt brags about its awards for the most innovative gaming software.
In 2013, NetEnt launched its Live Dealer Casino platform. Even though the brand cannot stun players with limitless gaming portfolio, the company definitely invested efforts in providing crisp graphics and good sound quality. Most of NetEnt live casino games are at the disposal of European players. The players can expect to find dealers that speak English, Swedish, and Italian, allowing for localised dealer chat.
Evolution Gaming Casino Software Provider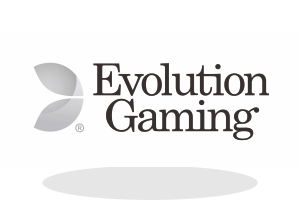 Evolution Gaming is often referred to as the world's leading provider of video-streamed Live Casino solutions. The company offers real-time games that can be played on any modern portable device. According to the company's official website, Evolution Gaming was established in 2006 as one of the first providers of business to business (B2B) Live Casino systems. The brand keeps on pushing the boundaries of iGaming by constantly adding new products to its remarkable portfolio.
Evolution Gaming can definitely brag about its fantastic Live Dealer Casino gaming suite. The company has over 700 live dealer tables under its belt and it works with more than 100 casino operators. Apart from the immersive live dealer gaming experience, the brand offers stunning graphics and one-of-a-kind gameplay. Some of their live dealer games include Infinite Blackjack, Baccarat, Casino Hold'em, Lightning Roulette, Dragon Tiger, Three Card Poker, Caribbean Stud Poker, Lightning Baccarat, Deal or No Deal, Dream Catcher, and others.
Pragmatic Play Casino Software Provider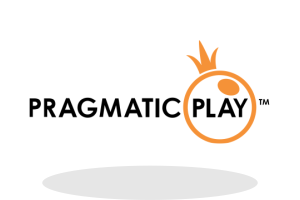 Pragmatic Play is a casino software provider that has developed market-leading gaming solutions. Even though the brand is a newcomer on the gambling scene, it managed to develop a worthwhile gaming portfolio that features slots, table games, video poker games, etc. In May 2019, the company released its first Live Casino games which were blackjack and roulette. Almost a year later, Pragmatic Play presented another interesting product, and more precisely live baccarat.
Ezugi Casino Software Provider
Ezugi is a company specialised in providing live dealer games. The brand went live in 2013 and it operates with a license issued by the Curacao Gaming Control Board. We should admit that the company is developing at a rapid pace as it managed to develop 20 live dealer gaming solutions so far. The games are streamed from 9 different studios which are located across three continents – Europe, South America, and Asia.
Visionary iGaming Casino Software Provider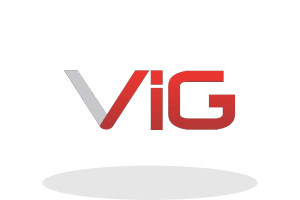 Visionary iGaming started operating in 2008 and over the years, the software brand managed to win the trust of many players and casino operators. According to statistics, the company partners with over 50 operators from Asia, Latin America, Europe, and other parts of the world. The company offers very friendly Live Casino environment with exceptionally polite croupiers. Visionary iGaming is got a green light from the Curacao gambling regulator to offer its products.
Lucky Streak Casino Software Provider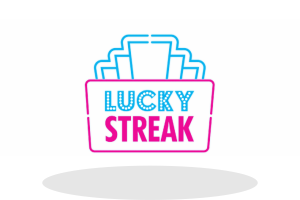 Lucky Streak is a company that is based in Israel. It appeared on the iGaming market in 2014 to present its Live Casino products to the world. The brand does not remain unspotted by operators as it offers a range of live dealer table games that are streamed from stylish studios. The company's gaming solutions are designed in a customer-friendly way, so players can easily find the right direction.
Lucky Streak Live Casino games have certain distinctive features, including dealer tipping, instant screen results, and others. The company has all three genres of games (live blackjack, live baccarat, and live roulette) under its belt.
How to Pick Up the Right Live Casino?
iGaming is a highly competitive business with over 1,000 gambling websites. Many operators are trying to attract players by promising them bags of money and a fun-filled gaming experience. However, players should keep their eyes open when choosing a virtual casino as there are many malicious business entities in this niche. To avoid bad gambling experience, we sorted out some of the most important factors when picking up your preferred online casino:
Operator's reputation and its license
Restricted countries and online gambling regulations
Availability of the customer support department
Payment Methods and cashout policy
Gaming options and table limits
Gaming providers
Promotions available to new registrants and casino patrons and the bonus terms and conditions