Live Dealer Casinos Licensing
The online gambling market is progressively penetrating the whole world. It is hard to say the exact number of internet casinos, but there are thousands of them. Unfortunately, the online gambling industry did not remain untouched by scams.
Any industry that enjoys such a great income and keeps on gaining popularity attracts fraudsters who cannot keep their hands off the cookie jar. Newbies that are about to start their gambling career are often attracted by lucrative promotions and fancy gaming options. They often forget to check the legitimacy and reputation of the online casino they chose.
Each reputable virtual casino offers information regarding its licenses and software providers that power its gaming portfolio. Checking it will take you just a few minutes, but it will help you to spot rogue online gambling sites.
Casino aficionados who are interested in playing live dealer games should be informed that these are offered by a third party, and more precisely a software provider. In other words, it is not the casino that supports the live dealer games, but the software provider. A common practice for web-based casinos is to join hands with more than one software brand in order to provide diversity to its players.
Virtual casinos should receive the explicit consent of software companies to offer their live dealer gaming products. This means that online casinos become licensees to go live with a particular software provider. Apart from receiving a license from software providers, online casinos should have a valid license from the local authorities in order to operate on the territory of a certain country.
Providers, on the other hand, are required to obtain a license by the gambling regulatory body of the country they are targeting. Each country has a gambling watchdog that is responsible for the proper functioning of the gambling industry. All things considered, online gambling operators that offer live dealer casino games went through a complicated licensing procedure.
The UK Gambling Commission
Some time ago, the United Kingdom made a smart move to regulate the online gambling industry and now its economy enjoys a strong boost. Now the country can brag about its healthy gambling industry and be an example for other countries that are trying to find the right way.
The UK's Gambling Market
Talking about the UK gambling regulations, we need to mention the Gambling Act of 2005. It is the first piece of legislation that set the stage for remote gambling. Its main purpose was to regulate the industry, ensure a safe gambling environment, and protect vulnerable individuals from gambling addiction.
As for now, all types of gambling activities are legal for British bettors. Providers that wish to offer their gaming product at the UK market should obtain a license issued by the UK Gambling Commission (UKGC). It is the UK gambling regulatory body that is responsible for providing licenses to operators that comply with the established regulations, keep the industry clean from criminals, revoke licenses, impose fines, and ensure gambling is conducted transparently.
UKGC's Responsibilities
It is important to note that the UKGC is not responsible for all kinds of gambling activities. Spread betting, for example, is not under the Commission's powers, but under the Financial Conduct Authority's scope. Moreover, the UK regulator does not deal with customer complaints as UKGC-licensed operators are obliged to have established procedures to cope with such disputes.
A license from the UK Gambling Commission is considered very prestigious due to the strictness of the British watchdog. Long story in short, if you see that a provider or a web-based casino operates under a UKGC license, you can be sure that these are trustworthy.
Taxation and Steps to Obtain UKGC License
In accordance with the UK gambling laws, operators have to pay a 15% tax on all profits generated from British players, while the winnings are not taxable. The British gambling market is lucrative to operators, but the latter should keep in mind that they need to obtain a UKGC license in order to accept wagers from British players.
The UKGC's license conditions are quite precise and exacting. Operators that would like to get the nod from the British regulator should keep in mind the following:
Steer clear from different criminal activities and fight money laundering
Provide a gambling environment that caters to vulnerable players and prevents underage gambling
Offer fair games powered by UKGC-licensed software providers
Present a full package of documents that contains information about the number of software developers responsible for the casino's gaming content, the number of the different types of games, the number of the corporation's owners
Established practices for handling disputes between the casino and its customers
Certain technical standards that include customer information, displaying transactions, game descriptions and odds, generation of random outcomes, auto-play functionality, interrupted gambling, financial limits, reality checks
UKGC' Live Dealer Casinos Licensees
It is interesting to note that some live dealer casino providers that operate under the UKGC license include Playtech, Evolution Gaming, Ezugi, Pragmatic Play, NetEnt, Microgaming, and others. Needless to say, they are all highly-praised for their top-notch live dealer gaming products that can be found only at law-abiding web-based casinos.
The Gibraltar Gambling Commission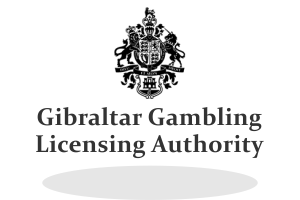 The Gibraltar Gambling Commission (GGC) is one of the highly respected regulatory bodies that have the power to issue remote gambling licenses. Formerly known as the Gibraltar Regulatory Authority, the commission is dedicated to ensuring that its licensees are operating in compliance with the law and thus, providing a safe gambling environment.
Obtaining a license from the GGC is quite a job for many operators, as the watchdog accepts only companies that are considered to be a reliable investment. Remote gambling operators that manage to get a license from Gibraltar are allowed to offer their gaming products in all countries where the industry is regulated. It is important to mention that the commission has the power to cover multiple gambling niches, including casino gaming, sports betting, horse race betting, Fantasy betting, lotteries, and "social" betting.
Applying for GGC License
Many gambling operators and software providers are interested in receiving a license from the GGC, despite the thorny path they will need to take for that. There are several reasons why Gibraltar is a desirable destination for obtaining remote gaming licenses, including low taxation (only 0.15% revenue) and a solid reputation. To apply for a GGC license, remote gambling companies should stick to the following requirements:
A proof of the company's untarnished reputation
A valid gambling license issued by another jurisdiction
The exact address of the company's head-quarter in Gibraltar
The company should have banк accounts in banks situated in Gibraltar
Fully paid duty
A package of documents that include a copy of the company's gambling license, financial reports, proof of financial solvency, personal documents and proof of address of the company's owners, documents that prove the company's ability to pay out winnings to players
The license issued by Gibraltar's regulatory body is valid for 5 years. Companies are required to pay their annual fees and costs of license renewal in a timely manner to keep their license.
Gibraltar-Licensed Live Dealer Casino Providers
Being one of the hardest licenses to obtain, not many live dealer software providers can brag about a license issued from the GGC. Undoubtedly, the companies that received a green light from Gibraltar are heavyweights on the gambling market, and some of them include NetEnt, Playtech, Yggdrasil, and others.
Malta Gaming Authority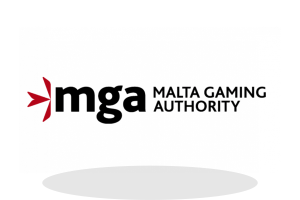 Being a part of the European Union (EU), Malta Gaming Authority (MGA) plays a key role when it comes to issuing remote gambling licenses. The Maltese regulatory body was established in 2001 and its purpose is to keep the integrity of the online gambling industry.
The authority is responsible for protecting players' rights, ensuring fair games, and fighting criminal activities. In 2019, the regulator introduced new policies that require licensees to adopt an Alternative Dispute Resolution (ADR) service. It is interesting to mention the MGA advises its licensees to work with multiple ADR services, so players can choose where to submit their complaint.
Fairness Comes at a Price
The regulator brags about its impeccable reputation. However, gambling companies that would like to obtain a license from MGA should be ready to pay quite a high price for it. It is important to mention MGA is not only the main regulatory body that regulates gaming activities on Maltese territory, it is also a global regulator. In that sense, MGA's licenses are deemed to be one of the most valuable ones on the market.
Casinos and software providers that are licensed by the MGA can operate in over 180 countries. It is important to mention that some European countries do not accept MGA-licensed gambling companies, including France, Spain, Italy, Portugal, Austria, Belgium, the Czech Republic, Slovenia, Lithuania, Estonia, and Denmark. A Maltese license is also not valid in the USA, Australia, China, Hong Kong, Macau, Turkey, Iran, Iraq, Syria, Indonesia, and Malaysia.
Types of Licenses
The authority can issue 4 different types of licenses that cover games of chance controlled by a random number generator, games of chance played against the house, games of chance where gamblers play against each other, and games based on skills. Application procedures are complex and time-consuming, consisting of the following steps:
A thorough background check of the people involved in the company
A detailed financial analysis of the company's business plan
The company's documents, games, rules, terms and conditions, and procedures of the games will be subjected to examination.
Once the application is approved by the MGA, companies will have 60 days to implement their technical environment in compliance with the regulator's requirements and present it to the watchdog for approval.
Once the applicant gets the go-ahead, the regulator will assign a third party to perform compliance audits of the company's operation.
Additional Specifications
Licenses issued by the MGA are valid for 5 years unless revoked or terminated by the regulator. The gaming tax is set at 5% and it is applied to the gaming revenue accrued from Maltese players.
Some live dealer casino providers that hold licenses issued by the MGA include Playtech, Evolution Gaming, NetEnt, Ezugi, etc.
Curacao Gaming Control Board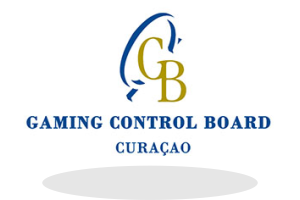 Curacao has become a popular destination for online casino operators due to its favourable conditions. It is not a secret that it is easy to get a gambling license from Curacao. In addition to that, it comes at a relatively low price. The applicants enjoy a simple and time-efficient procedure. Providing that all needed documents are properly prepared, operators that apply for a Curacao remote gambling license should obtain it within 3 weeks.
Simplified Licensing Procedure
Unlike other jurisdictions, the Curacao Gaming Control Board (CGCB) issues only one license to the approved applicants. It allows operators to conduct all kinds of remote gambling operations. What is more, is that the Curacao iGaming regulator requires the smallest package of documents from its applicants.
Last but not least, the tax on net profits is just 2%. In order to receive a Curacao gaming license, companies should comply with the following procedure:
Register company as only local entities can apply for gambling licenses
Provide a document proving the right of domain possession
Prepare a thorough description of the games planned to be included in the company's portfolio
The company should provide a list with the countries that it is targeting
Attach a copy of the contract between the company and a software provider
Provide information about the owners of the company
Present responsible gambling policy
Present a third-party certification about the fairness of the RNG-based games
CGCB's Debatable Reputation
As mentioned above, the licensing process is lightweight compared to other jurisdictions. Even though this is a great opportunity for gambling operators, it somehow undermines the reputation of Curacao's regulatory body. The lack of strict gambling watchdog leaves some major loopholes such as:
No payout time limits explicitly stated by law
No regulatory body takes care of the players' complaints
A lack of adequate measures against excessive gambling
Uncontrolled gambling advertisements
Due to the lack of strict control and supervision, CGCB's licensees are barred from offering gaming products to players from some countries in Europe and North America. However, this does not mean that Curacao-licensed operators are fraudsters. We would recommend players to firstly undertake some extra research before they are ready to set up an account with a virtual casino that holds a license from Curacao.
Ezugi is the most vivid example of a Curacao-licensed software provider that offers live dealer casino games.
Conclusion
When all is said and done, there is no ubiquitous gambling license. For that reason, live dealer software providers and web-based casinos are applying for licenses in different jurisdictions in order to reach more players. Casino devotees that would like to revel in live dealer games are recommended to check the license of the software provider and the virtual casino they selected.
Information about the company that powers the live dealer gaming products can be found on the website of the Internet casino.