Live Dealer Dice Games
In ancient times, people were looking for ways to entertain themselves by using small stones as dice in different games. Dice games have been a popular pastime over the years. These are quick, easy, and fun-filled. Dice games have come a long way since they were created and now, we can enjoy their different variations.
Casino dice games quickly became a hot trend among many people around the world. Undoubtedly, the first casino dice game one can think of is craps. The advancement of technologies made it possible to live stream casino games that take place in real time. These casinos bring the human touch with them and that is the reason why they are highly-praised.
Apart from the basic casino table games that include blackjack, roulette, baccarat, and poker, some live casinos also offer dice games. They are like a breath of fresh air for all these players who would like to enjoy a different experience. Unfortunately, at the moment of writing this article, these games are a rare breed among live casino operators, but we hope to see them more often in the different operators' portfolios.
Live Dealer Sic Bo Rules
Sic Bo is a dice game of Chinese origin and its popularity among Asian players is unrivaled. The game offers simple rules, a variety of betting options, and lucrative payouts. It is the first choice of players who would like to try something new.
The game is played with three dice, which are placed in a dice shaker. In that way, the game yields completely random outcomes. If a dice falls on edge, the pit boss will allow the croupier to shake the chest again. The outcome of the round is completely random and casino mavens place bets against the dealer.
Live Sic Bo players win the game if they predict the outcome of the dice roll. In Evolution's variation of the game, up to 6 high multipliers will appear next to 6 random bet positions after the betting session is over. Only bets on Small and Big and one-die Numbered Bets are not affected by the multipliers. If you were lucky enough to see a multiplier on your winning bet, the bet's original payout is replaced by the multiplier.
Live Sic Bo Bets and Payouts
Placing a bet on the Live Sic Bo tables is a child's play – you just need to choose the value of the chips you wish to wager and place them on the particular betting position. Players should be informed that they can place multiple bets.
It is important to note that all bets should be placed within a particular timeframe. Usually, you will see a timer before the beginning of the game round that counts down the time left for making bets. The Live Sic Bo standard tables offer bet limits that range between £1 and £200. However, players should bear in mind that some bets come with their maximum limits.
Sic Bo comes with a prolific number of betting options. That barely surprises anyone, considering the number of the possible outcomes when three dice are rolled. So, let us break down Live Sic Bo's complicated betting system and check the payouts associated with the different wagers.
Small/Big Bets – players try to predict if the total sum of the three dice will be small or big. Small Bets win when the total sum of the three dice is between 4 and 10, while the Big Bets win when the total amount is between 11 and 17.
Odd/Even Bets – players can place a bet on whether the total value of the three dice will be Odd or Even. These bets come with a payout ratio of 1:1. It is important to mention that Odd/Even bets lose to any Triple.In the event of all three dice having the same number, none of these bets win. The wager pays even money. No multipliers are assigned to Small/Big Bets. To post such bets, you need to place your chips on any of the betting positions marked as "Small" and "Big".
Number Bet – the bet is placed on a specific number of the die. It is important to explain that the players can select up to three specific numbers to appear on any of the three dice. If one number appears on one die, the bet pays 1:1. For two numbers, the payout is 2:1, and the payout amounts at 3:1 for three numbers.Prior to placing a Number Bet, you should consider that multipliers are not assigned for one-die Numbered Bets. The position of these wagers on the betting board is marked as "One", "Two", etc.
Pair Bet – a bet on a specific two-number combination to appear from the dice roll. The combination can be 1 and 2, 1 and 3, 4 and 6, etc. (excluding pairs). There are 15 combinations to choose from and such bets are winning when both numbers appear on two of the dice. Pair Bets pay 5:1 and can be placed on any of the betting positions that are marked as "1 and 2", "1 and 3", etc.
Double Bet – this bet is placed on a specific pair of numbers (for example two 5's). It comes with a payout of 10:1. The bet positions on the grid that cover this wager are marked as "Double One", "Double Two", etc.
Triple Bet – this bet is placed on a specific number to appear on all three dice (specific Three of a Kind). Triple Bet comes with the jaw-dropping payout of 180:1. For example, if you would like to bet on three 2's, you need to place your chips on the bet position that is marked as "Triple Two".
Any Triple – this bet is placed on all three dice to result in the same number, but you do not need to specify which number will be the winning one (any Three of a Kind). Any Triple comes with a 30:1 payout. If you wish to place such a bet, you just need to put your chips on the position "Any Triple".
Total Bet – players try to predict what will be the total sum of the three dice. It is important to note that 3 and 18 are excluded from the betting positions, so you can place bets only on the numbers from 4 to 17. Payouts depend on your selection.If you place a winning wager on 9 to 12, you will enjoy a payout ratio of 6:1. In case 8 or 13 are the winning outcomes, the payout is 8:1. Bets on 7 or 14 come with a payout of 12:1. If you bet on 6 or 15, you can bag a 17:1 payout. Bets on 5 or 16 pay 30:1. The biggest payout associated with this bet is 60:1 and it covers bets on 4 or 17.
To sum up, Sic Bo offers various betting options that can be categorized into bets on the sum of the dice, exact combinations, and bets on pairs. The house edge of the game fluctuates between 2.78% and 16.2% and the type of bet you place determines how much the house edge will be.
Live Lightning Dice Game Rules
You do not need any special skills or in-depth knowledge to play Live Lightning Dice. The game shares a lot of common features with Sic Bo, but there are also some differences that should be taken into account before playing it.
Live Lightning Dice is a product developed by Evolution Gaming, one of the top software companies on the market. The game is a part of the brand's Lightning series that appeared to be a hot trend among players. We cannot help but mention that the design of the game is just unique – it features golden colours that remind of ancient Egypt.
After all bets are placed, the host of the game drops the three dice into the "Lightning Tower" that has the structure of a maze. When the dice reach the bottom of the tower, enthusiasts will see the winning outcome on the screen. It is crucial to explain that the outcomes in the game are random and skills seem to be irrelevant here.
Lightning Multipliers Explained
If you are wondering where the game's name comes from, here is the answer: lightning strikes random numbers on the betting board and therefore, multiplies their payouts up to 1000x. This means that the winnings associated with a multiplied bet will be paid according to the multiplier.
Players should be informed that even though the numbers that will be multiplied are chosen randomly, certain multipliers are tied to each number. In the lines below, you will find comprehensive information on the matter:
Total 10 or 11 are assigned a maximum multiplier of 50x
Total 9 or 12 come with a maximum multiplier of 50x
Total 8 or 13 offer a maximum multiplier of 50x
Total 7 or 14 come with a maximum multiplier of up to a 100x
Total 6 or 15 come with a maximum multiplier of 100x
Total 5 or 16 have a maximum multiplier of 250x
Total 4 or 17 come with a 500x multiplier tied to them
Total 3 or 18 are assigned the highest multiplier of 1000x
Lightning Dice Bets and Payouts
Once you load the Live Lightning Dice interface, you will be required to place your first bet. In case the betting session is closed, you will need to wait until the start of the next round. Placing a bet on this game is far from complicated. At the bottom of the interface, you will see a betting grid. What you need to do is to click on the size of the chips you would like to wager and place them on the betting position that corresponds to the wager you wish to make.
Live Lightning Dice offers an easy-to-understand betting system. Generally speaking, players bet on the sum of the three dice. In the lines below you will find detailed information regarding the bets and their payouts. With all payouts, you will also get your stake returned on a winning bet.
Total 3 or 18 – these bets have the highest payout of 149:1 as the probability of a sum of 3 or 18 is just 0.5%.
Total 4 or 17 – these bets offer a payout of 49:1 and the probability of a sum of 4 or 17 is 1.4%.
Total 5 or 16 – the payout associated with these bets is 24:1, and the probability of a sum of 5 or 16 is 2.8%.
Total 6 or 15 – such bets pay 14:1 and the chance to win with them is calculated to be 4.6%.
Total 7 or 14 – these bets offer a payout ratio of 9:1, and the probability of a sum of 7 or 14 is 7%.
Total 8 or 13 – a payout of 6:1 is associated with these bets, the probability to see your bet on Total 8 or 13 is 9.7%.
Total 9 or 12 – these bets come with a 5:1 payout, and the probability of a sum of 9 or 12 is 11.6%.
Total 10 or 11 – these bets have the lowest payout of 4:1, but they also have the biggest chance to win – 12.5%.
Figures show that bets on a Total 3 or 18 are the least favourable as they have the least chance to happen. However, if Lady Luck decides to smile on you, and your bet on a Total 3 or 18 wins and is multiplied, you can bag a life-changing prize.
On the other hand, if you prefer to play Live Lightning Dice and stay on the safe side, we would recommend you to place wagers on more favourable bets that include Total 10 or 11, Total 9 or 12, and Total 8 or 13. Payouts are lower, but the probabilities are higher.
Live Dice Games Interface
At first glance, the live dice games look quite perplexing due to their betting grid. In addition to that, these are not that popular among the mass live casino players. Opening a live dice game for the first time, you will notice that it does not resemble any other game that you have seen at the land-based casinos.
But this should not discourage you, as Evolution Gaming developed an interface that is designed to facilitate your gameplay. To design the UI in a user-friendly way, the software provider included many different functions, such as:
Table Limits and Payouts – each live dealer table comes with betting limits that present the minimum and maximum amount one can wager per bet. Before you place your first bet on Live Lightning Dice, check the limits of that particular table. This information is usually located in the upper left corner of the screen, and once you have the mouse over it, you will see a drop-down menu that reveals a table with all the payouts that correspond to the different bets.
Game History – this function shows your previous wagers and game rounds. The information is organized into categories, which means that you can find what you are searching for in a timely manner.
Settings – the live dice games offer a fully-customizable UI layout, so that players can adjust the settings of the video stream and the sound. You can control the volume of the sound or turn it off in case you find it distracting. In addition to that, you can adjust the quality of the video stream, so that it runs smoothly on your device.
Switch View – this feature can be found in Evolution's live dice games layout. Players can adjust the camera angle to focus on the dice shaker itself. In that way, fans will have a better view on what is happening in the dice shaker.
Autoplay – this option allows players to place bets automatically during several game rounds determined by you. You need to place your first bet and open the Autoplay panel. There you will find options, such as setting the number of rounds you wish to play in Autoplay mode, a loss limit, and a single win limit.
Betting Grid – it is a betting board where you place your chips on a particular bet. The live dice games' betting grind consists of small numbered squares, each corresponding to a certain betting option.
Statistics – it provides additional information regarding past winning outcomes, bets placed by other people, as well as hot and cold numbers.
Betting Timer – it shows players how much time do they have to place their bets.
Live Chat – this is a chatbox that allows you to communicate with other players and the dealer. Messages are sent instantly and the dealer reads the chat on a monitor and answers players' questions verbally.
Live Dice Games Software Providers
Software companies are the ones that are responsible for the gaming products offered at the web-based casinos. Remote operators tend to join hands with the most reputable software suppliers relying on their efforts to develop first-class gaming solutions.
In fact, extensive gaming portfolios have always been the first thing players look for before setting up an account with a certain gambling website. Over the last few years, live dealer casinos gained unmatched popularity as these put players at the heart of the action. The latest games to go live are the dice games.
Evolution Gaming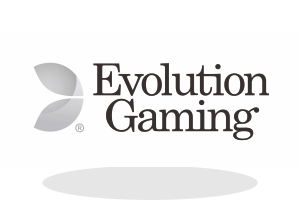 Evolution Gaming offers two main variations of dice games, and more precisely Super Sic Bo and Lightning Dice. The company always keeps track of the latest technologies in order to provide players with crisp graphics and high-quality casino sound effects. Evolution's Super Sick Bo appeared on the gambling scene relatively late, but it quickly gained momentum.
Live Super Sic Bo offers very flexible table limits from a minimum of £0.20 to a maximum of £5000 per round. It is essential to mention that the maximum bet limit is determined by the type of bet you have selected.
The other live dice game developed by Evolution Gaming is the famous Live Lightning Dice, which comes with table limits ranging from £0.20 to £2000. However, slight differences in the table limits are possible as these might vary between operators.
Microgaming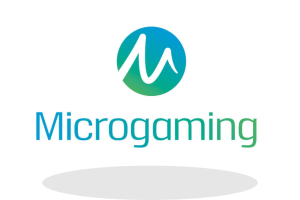 When it comes to live gaming products, Microgaming's live casino is definitely worth the attention. The company offers an extensive list of live gaming solutions, and dice games are also included in the list. In fact, the company offers only the standard Live Sic Bo, but this does not mean that you will not enjoy the pulse-pounding excitement that comes with this game.
You can easily recognize Microgaming's variation of Sic Bo as it features a big playing area, so that enthusiasts can easily see what happens during the game round. The betting limits that are tied to the Microgaming's Live Sic Bo table range from £1 to £250 (these figures might vary between different operators).
Playtech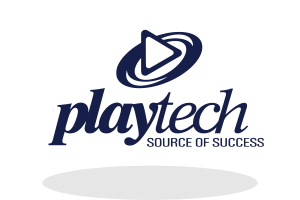 Playtech is a software provider that offers a plethora of gaming products, including live dealer casino games. The company spared no expenses and efforts to create live dealer games with unsurpassed quality. As for now, Playtech offers two variations of dice games, and these are Live Sic Bo and Sic Bo Deluxe. The latter features a unique flower-shaped table that is managed by friendly and attractive female dealers. Sic Bo Deluxe features a décor in red and gold, so the game cannot remain unnoticed.