News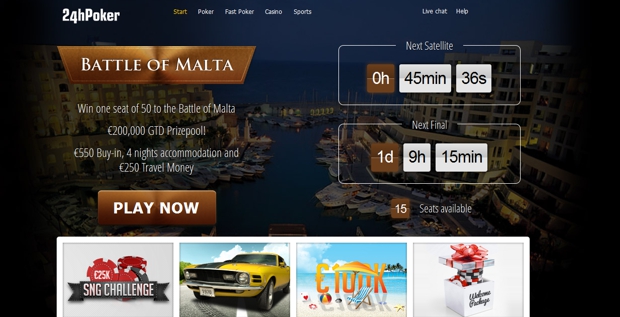 Published on July 29th, 2013 | by Mark Smith
24hPoker to Switch to Microgaming's Blaze Fast-Fold Action
Malta based online poker operator, 24hPoker, has informed its players that it will be withdrawing its Fast Poker speed poker variant which is a Rush Poker sort of game built in-house, as from the end of this month.
The Fast Poker product will be removed by 24hPoker from their line-up of products and will be replaced by Blaze Poker which is the same type of service that was developed by Microgaming.
An email was forwarded to affiliates of 24hPoker explaining the change and setting out how it will affect them, which reads as follows –
"Here at 24hPoker we want to offer the best possible player experience. We have done a lot of work in order to make our services as easy to use as possible. Having multiple Fast Poker products has been a challenge for us. For that reason we are removing Fast Poker from our site on the 31st of July."
24hPoker also went on to advise affiliates that they would be offering them another type of Fast Poker called Blaze Poker which is located in the 24hPoker Microgaming Poker client.
Players also have the opportunity to play poker four to five times faster than they would in regular poker with Blaze Poker and stats will be included on the affiliate back office within the regular poker numbers.
24hPoker is already a member of Microgaming's MPN network.
Related Posts