News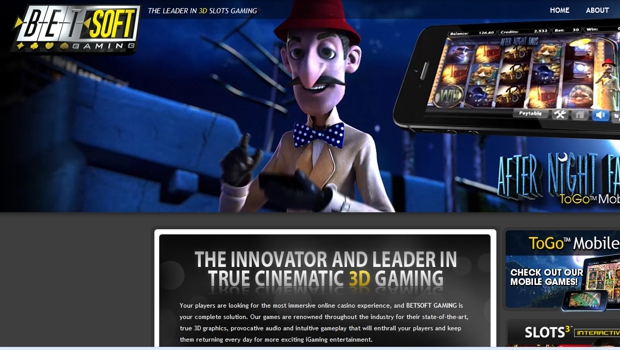 Published on November 20th, 2013 | by Mark Smith
BetSoft Signs Partnership Deal with Codere
BetSoft Gaming, the leading 3D Gaming Developer, has confirmed that it has signed a content deal with Codere, the multinational gaming group that is based in Spain which will see BetSoft's games content as well as its complete Slots3 collection being provided to the Spanish land gambling group.
This new partnership marks the very first time that BetSoft's 3D slots games will be represented in the land based market.
BetSoft's Head of Product Development, Anthony Locke, revealed that they are extremely proud of the importance of this newly signed partnership with Codere. Locke added that this is a marvelous opportunity to bring the power and impact of their 3D cinematic quality games to Codere's numerous land based locations. He also said that they are confident that their partnership with Codere will be strong as they work together in order to bring the very best in 3D cinematic gaming and "dernier cri" technology to the world.
Codere's CTO, Felipe Ludena, said that their most important goal has always been to deliver the industry's best games to their players. Ludena added that they recognized BetSoft as the industry leader in cinematic 3D slots gaming together with a proven track record and are excited to be bringing the complete collection of these innovative games to their land based casinos. He also said that their clients have never before experienced the excitement of high quality, unprecedented 3D video slots and that this will give them an extremely competitive advantage in the market.
Related Posts