News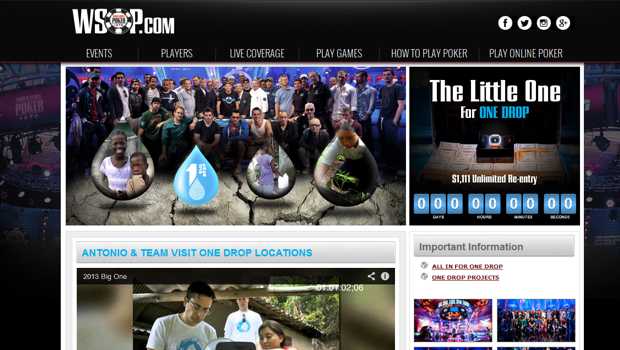 Published on November 4th, 2013 | by Mark Smith
Big One for One DROP Tournament to Return to WSOP Next Year
The Big One for ONE DROP tournament at the World Series of Poker (WSOP) is scheduled to return next year after a year's absence.
According to the WSOP the event is due to run from Sunday, 29th June to Tuesday, 1st July 2014 and Caesar's Palace will televise the event until the final table.
The Big One for ONE DROP Tournament was founded by Guy Laliberte, poker aficionado and founder of Cirque du Soleil as well as Chairman of the charitable organization ONE DROP.
The 2014 tournament will feature the same buy-in and $111,111 per person to ONE DROP as it did in the last event, although the maximum capacity has been increased to 56 players.  Depending on the final registration figures, the tournament is due to pay out to between 16 to 20 per cent despite the fact that most tournaments payout to approximately 10 per cent of the field.
ONE DROP is a charitable organization whose goal it is to provide all those in need all over the world with access to clean, drinkable water.
One of the seats in the 2014 tournament has already been claimed by Guy Lailiberte who placed fifth in the 2012 event.
Laliberte revealed that the inaugural event in 2012 was fantastic and that ONE DROP managed to raise almost $5.7 million from the event.
Related Posts