News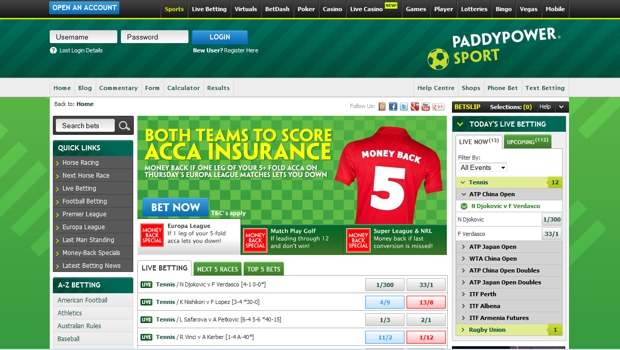 Published on October 3rd, 2013 | by Mark Smith
Manchester City and Paddy Power Renew Deal
Manchester City Football Club has announced that it has renewed its sponsorship deal with Paddy Power for a further period of two years.
The extended deal, which will run until the end of the 2014/2015 season, will see Paddy Power acting as the Football Club's official betting partner for the United Kingdom, Italy and Ireland.  The Dublin head-quartered firm will also deliver a custom made online service to the supporters of Manchester City by offering exclusive bets around key fixtures.
The parties will also aim to develop marketing opportunities that includes access to Manchester City Football Club first team players for promotional activities and providing hospitality at the Etihad Stadium.
Tom Glick, the Chief Commercial and Operating Officer of Manchester City said that they are thrilled to continue working with Paddy Power in order to provide Manchester City fans with lots of excitement while they support their favorite club.
According to Paddy Power it has been brilliant working with Manchester City and their enthusiastic fan base over the past two seasons and they are extremely excited to continue providing them with unsurpassed value and some fantastic entertainment right through the season.
Manchester City Football Club, the 2011/12 Premier League champions, also announced a two year official international betting partner agreement with 188Bet, one of the leading online bookmakers, in August of this year.
Related Posts