News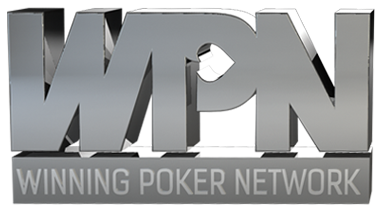 Published on July 19th, 2013 | by Mark Smith
New Software Launched at Winning Poker Network
The Winning Poker Network, formerly known as Yahatay, launched its newly designed poker client a few days ago.
The network hosts American facing poker rooms that include Americas Card-room, True Poker, Black Chip Poker, BetVCRIS and BetDSI and is quickly becoming one of the most popular networks for American poker players.
Despite the fact that other American facing networks, which include Merge & Revolution, have seen their traffic drop by at least 50% in the past few months because of severe cash-out problems the Winning Poker Network boasts very quick withdrawals and that, together with their professionalism have made the network extremely attractive to players.
Multi-Tabling grinders will be happy to learn that the Wining Poker Network has applied a new card deck that gives users the opportunity to identify their holding from a glance.
The Winning Poker Network has also launched some great new animations for actions such as dealing cards, raising, calling and timing down.
The networks new re-player engine will now make it even easier for players to review key hands.
Public Relations Spokesman for Winning Poker Network, Michael Harris, said that the team had tried to integrate the best features from other popular poker websites and were greatly satisfied with the end results.
The new software update has been successfully released across all poker rooms on the Winning Poker network.
Related Posts