News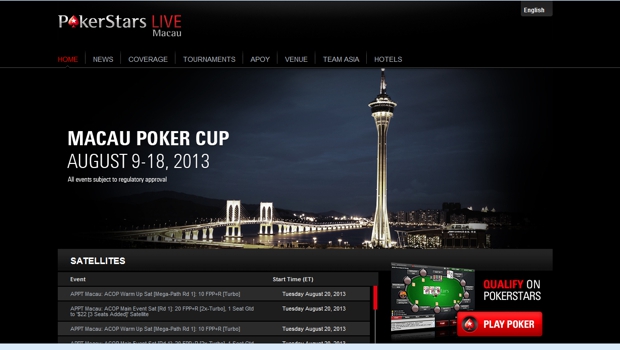 Published on August 20th, 2013 | by Mark Smith
Tom Alner Wins Macau Poker Red Dragon
The 2013 PokerStars Macau Poker Cup Red Dragon main event has been won by Tom Alner from the United Kingdom after besting a field of 645 players, dominated by local players, over a period of three days before winning the esteemed Asian title as well as the top prize of $106,103.
The day began with 21 players who then started dropping away one by one.  After Genie Li Fu (20th), Mei Ngok (19th) and Fanny Li (17th) dropped out there were no more females in the tournament.  Supporters were very disappointed when Akira Ohyama bowed out in 12th while the fall of LK Chan in 10th place was one of the most defining moments of the day.
Although Chan played brilliantly, a huge clash with Brian Yip was the start of Chan's fall and he eventually lost two near coin flips.
With 21 players remaining on the last day of play, Alner entered in 6th place and eventually made it all the way to four-handed play.  After 20 minutes of discussion a deal was agreed.
The UK winner revealed that he has always wanted to win this tournament and that the reason for his trip to Macau was specifically to win the Red Dragon.
The final results of the main event is as follows –
Tom Alner                       $106.250
Jason Chong                      97,750
Wilson Fu                          106,650
Victor Sheerman               111,000
Thomas Ward                      40.900
Brian Yip                               32,600
Frank Maley                         26,500
Joao de Castro                    20,400
Shinichi Takenouchi           16,323
Related Posts