News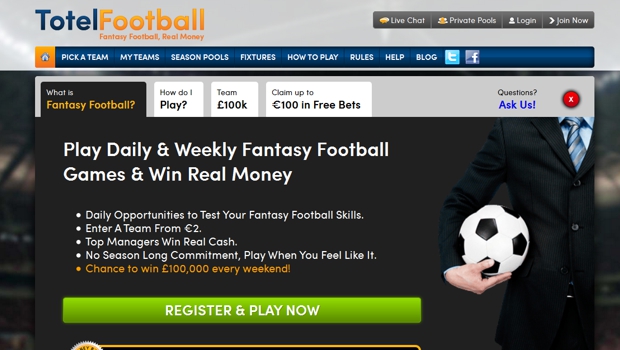 Published on August 29th, 2013 | by Mark Smith
TotelFootball Partners with Ocho Gaming
TotelFootball are thrilled to announce that they have entered into an exclusive partnership with Ocho Gaming in terms of which it will have the opportunity to target the emerging Latin American igaming market.
The partnership will see Ocho Gaming's Latin American brand, JuegaOcho.com, having access to TotelFootball's unique offering which combines fantasy football management and sports betting.
The agreement between TotelFootball and Ocho Gaming will also see branded JuegaOcho.com fantasy football games giving players a chance to select players from local leagues, ahead of the 2014 World Cup that is scheduled to take place in Brazil.
JuegaOcho.com's customers will also benefit from joining the worldwide TotelFootball prize pool which allows for liquidity and larger payouts as customers wager on the performance of teams that include Champions League, Serie A, Premier League and Bundesliga which were selected from some of the top European competitions.
According to TotelFootball's Director of Business Development, Keith McDonnell, Ocho Gaming marks a significant step in their business's growth and confirms the worldwide appeal of TotelFootball.  McDonnel added that it is their aim to increase the reach of their product as they endeavour to become the global destination for fantasy sports betting.
JuegaOcha launched in 2012 in order to provide the emerging Latin American market with real-money wagering opportunities.  JuegaOcho.com will now be offering TotelFootball together with its huge range of online casino and slot games, sports betting and bingo products.
The Chief Executive Officer of Ocho Global, Jeff Cooper, revealed that TotelFootball will be a valuable asset to JuegaOcho.com.
Related Posts