News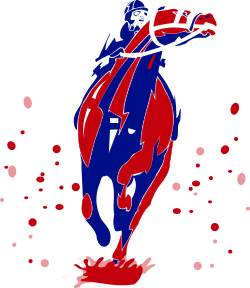 Published on January 23rd, 2013 | by Mark Smith
What are the Odds? Illinois Online Horse Racing Companies Rebel
Online horse race betting is unlawful in Illinois. However, it did not stop two companies from offering online gambling for Illinois horse track racing bettors.
Despite cautions from the Illinois Racing Board to cease online horse betting, businesses are still accepting wagers.
This news comes after the Illinois General Assembly allowed the advanced deposit wagering law to expire, a law that permits online horse gambling. This event led the Racing Board to reject renewal license applications for the four companies embroiled in the matter.
The outcome has rocked the Illinois online horse racing community because horse staking was a fruitful and large business in Illinois. In line with initial data from the Racing Board's impending annual report released to the Daily Herald, the four formerly authorized firms yielded more than $122 million in revenue in 2012. The summary also listed that Illinois State received $1.8 million in taxes from that sum.
The horse racing companies in Illinois also account for hundreds of jobs in the state. Some Illinoisans are hoping that recent regulation will not drive operations to another state, thereby losing their jobs.
Prior to the law expiring, the Racing Board advised the four companies via letter informing them that they would have to terminate service for Illinois customers provided the law did not renew prior to January 9, 2013. The board sent letter the sometime in December.
Once the law expired, the Racing Board updated its website with a notice to reflect the prohibition of Internet wagering on racehorses in the state.
Based on statements from Micky Ezzo, Illinois Racing Board Project Manager, firms Xpressbet and TwinSpires, two of the four previously licensed online horse-racing wager companies, still permit their Illinois customers to place horse race bets.
Churchill Downs, a large racehorse company that owns Arlington Park Racetrack and the Kentucky Derby, owns TwinSpires. A spokesperson for Churchill Downs declined to make a statement, and a representative from Xpressbet was not readily available for comment.
The director of Illinois Church Action on Alcohol & Addiction Problems, Anita Bedell, urged local Attorney General Lisa Madigan to close the illegal sites. Bedell stated that Illinois officials must take necessary measures to ensure strict gambling regulation in the state.
Maura Possley, the media correspondent for the attorney general's office, said, "We are talking with the Racing Board and discussing the state's options."
No legal action on the problem has emerged from the attorney general's office to date.
Legislators will revisit the matter when they return to Springfield for their annual spring meeting in several weeks. They could decide to legalize online horse wagering in Illinois or they may choose to uphold current regulation.
The odds, either way, are unclear.
Related Posts