News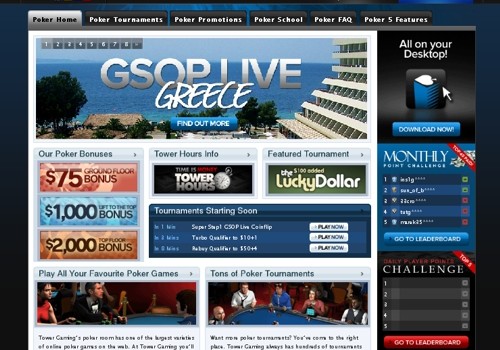 Published on September 22nd, 2011 | by Mark Smith
Tower Gaming Warms Up the Poker Action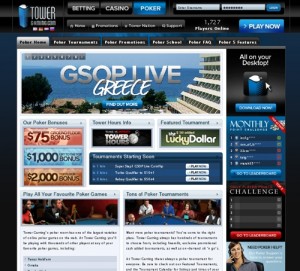 Play. Collect. Get Your Rewards of up to 40% back in your pockets. The more you play, the more cash you'll accumulate in their Point Shop. Get up to 40% Valueback. New players will also enjoy all the benefits and rewards of a Players Club member and get to take advantage of exclusive level specific promos as they climb from Level 1 to Elite.
Grand Series of Poker
There are only a few more days for new players to still qualify for the GSOP Live Greece starting on October 10th. But, don't worry, the next GSOP Live Event is just around the corner. Prague, Czech Republic is the next stop on the circuit. If you'd like to enjoy some Pilsner Urquells in the Czech capital, online qualifying begins September 27th or you can buy-in to the event for just $1,500+150.
Special Poker Promos
They've got some great ways for new players to increase their bankrolls through their Freerolls every month in which they give away $13,000.00 in cash prizes. The Monthly Point Challenge separates the men from the boys as they split $5,000.00 amongst the Top 40 players at any Players Club Level who earn the most points. They're also handing out cash for Royal Flushes, Quads and Bad Beats. Last week, RichSanta scored $6,367.17 by losing to a Royal Flush with Quads. Giving away cash for losing a hand? Now, there's some value!
Related Posts