News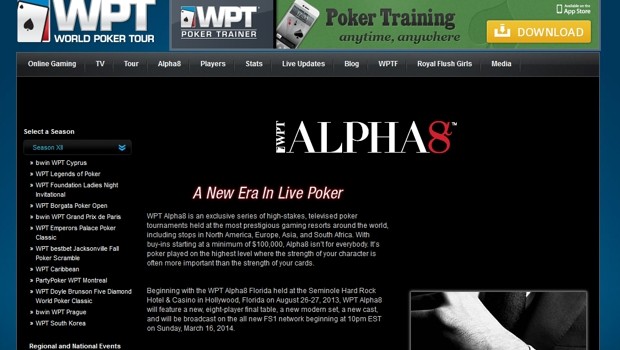 Published on August 5th, 2013 | by Mark Smith
World Poker Tour Choose Nejad and Busquet for Commentators' Slots on Alpha8 Broadcasts
The World Poker Tour has revealed that it has filled out the final slots for their broadcasting team on their new high roller series Alpha8.
Ali Nejad, the well-known commentator and Olivier Busquet, the poker professional, have been picked to act as commentators for the World Poker Tour Alpha8 Florida that is scheduled to commence on Monday, 26th August, 2013 at the Seminole Hard Rock Hotel and Casino in Hollywood, FL.
Adam Pliska, the President of the World Poker Tour, said that they are absolutely thrilled to welcome Ali and Olivier, who are two of poker's most thoughtful and outspoken voices, to the World Poker Tour Alpha8 family.  Pliska added that both these notable poker commentators have made undeniable contributions to the game of poker over the past decade and that their unrivalled knowledge of poker and outgoing natures will ensure that viewers will be provided with perspective and entertaining commentary that will attract a wide audience to the show, including serious poker players as well as casual fans of the game.
Ali and Olivier will be joining Lynn Gilmartin who was part of the World Poker Tour Alpha8 broadcast team last month.
According to Pliska, the World Poker Tour is confident that Ali, Olivier and Lynn will be a fun and engaging on-air team and that their personalities will help to attract viewers into the drama that is an integral part of every televised final table.
Related Posts