News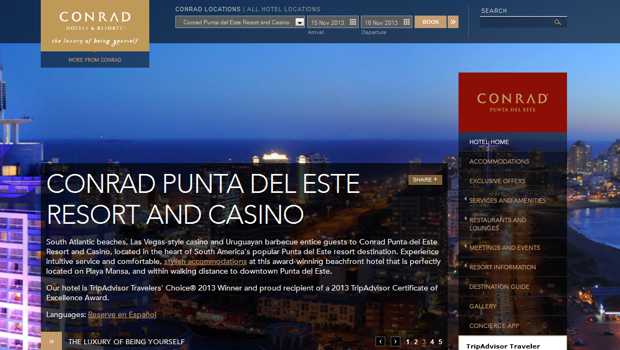 Published on November 15th, 2013 | by Mark Smith
Uruguay's Conrad Casino Partners with Bally for Online Gaming Launch
Leading South American casino operator and popular entertainment network Enjoy S.A. has signed a deal with US gaming supplier Bally Technologies in terms of which the latter will launch an online gaming platform for its Uruguay based land casino Conrad Punte Del Este Resort & Casino.
The General Manager of Conrad Punte Del Este Resort & Casino, Juan Eduardo Garcia, said that the global trend indicates that online gambling is an integral part of the Entertainment category and that the Internet is currently a common tool in tourism.  Garcia added that online gaming will complement the existing offering at Conrad Punte Del Este Resort & Casino and will provide their clients with similar deals as those that are available on-site at the casino.
The inaugural implementation of the online gaming platform in Uruguay will see customers on-site within the OVO Nightclub & Dayclub being offered free to play games on tablets.  The platform will only be launched into markets where laws permit online gambling.
Garcia also said that the online games will give them the opportunity to keep up good communication with their customers after they return to their countries and that this will assist loyalty and retention from these customers.  He added that those who have not visited their facilities may use the platform and that through bonuses redeemed by them for services on the property which includes hotel nights, dinners and game shows they may be encouraged to travel to Uruguay in order to experience the resort.
Related Posts