News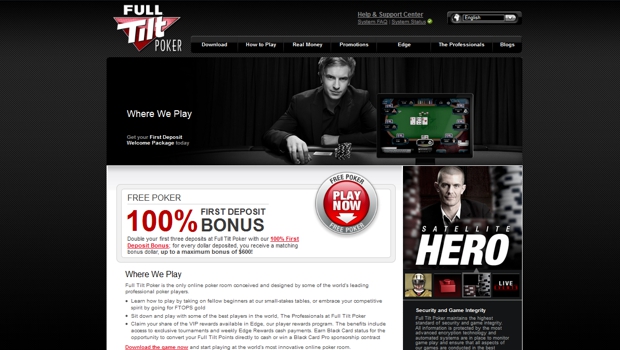 Published on September 2nd, 2013 | by Mark Smith
Viktor Blom Drops Over $1.4 Million in High-Stakes Games on Full Tilt Poker
Last week saw plenty of action on the Full Tilt Poker high-stakes tables but despite winning several of the largest pots during the $400-$800 no-limit hold'em event, Viktor Blom, the Swedish high stakes online poker player who is best known by the online poker name of Isildur1, dropped more than $1.4 million.
Viktor "Isildur1" Blom's yearly earnings have reportedly been reduced to $1.8 million due to this recent loss.  The 280,000 hands that have been played by Blom this year is one of the highest totals in cyberspace.  Although Blom's profits appear to be fantastic, he was actually up more than $5 million at some stage in January of this year.
After having won a total of $2 million last week, Niklas "ragen70" Heinecker, the German poker professional, managed to enjoy yet another awesome week at the tables by winning $793,000.  Niklas "ragen70" Heinecker has won in excess of $7 million between live and online play on the year.
Several of the world's top poker pros have come out to take a shot at the unknown Macau account player, MaIACEsia who been the cause of a lot of action over the past few months by gambling it up at $400-$800 no-limit hold'em shorthanded.  MaIACEsia succeeded in winning the largest hand over the past week despite the fact that he is lesser skilled.
MaIACEsia dropped approximately $330,000 at the $400-$800 no-limit hold'em tables over the course of the week and is now down $2.8 million on the year.
Related Posts