News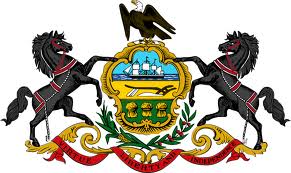 Published on January 13th, 2014 | by Steve Gardman
Analyst Predicts Pennsylvania Next In Line For Online Gambling Approval
According to the founder of Spectrum Gaming Group, Pennsylvania and West Virginia may soon follow the states of New Jersey, Nevada, and Delaware in approving some form of online gambling. Fred Gushin, who is also the managing director of Spectrum, was also of the opinion that nine other states could follow suit during this year or next. Spectrum is a New Jersey based consultant that analyses casino-related trends for clients and government agencies around the globe.
Gushin was speaking at a webinar presented by Spectrum and LexisNexis, in which he spelt out reasons why online gaming is likely to have more takers among states. He was of the opinion that some states ultimately can't afford not to. Many states may jump onto the online gambling bandwagon as fast as they can since they need money. One of Spectrum's affiliates estimates the New Jersey online gambling market to bring in revenue worth around $400 million this year.
The first report of online revenue is expected from gaming officials this week. Gushin also predicted that several states may agree to share customers across state lines, which will benefit states like Nevada and Delaware that have relatively smaller populations. States with a large population like Pennsylvania could help the smaller states benefit from such compacts although licensing standards will need to be agreed upon.
Among the major online gambling issues cited by Gushin that need attention include KYC or 'Know your customer'. Every online casino must have a stringent registration process to ensure that every player is verified and of legal age. Casinos will also need to establish safeguards against fraud such as money laundering and chip dumping. Dealing with problem gamblers and commitment to responsible gambling is a very significant issue that needs to be addressed as online gambling expands.
Gushin said regulators would need to keep pace with technology. Currently, lotteries, which make up marketing agencies and gaming commissions oversee land-based casinos, are likely to watch closely on who will regulate online gambling.
According to Bill Thomas, executive director for the House Gaming Committee under minority chairman Rep. Rosita Youngblood, D-Philadelphia., there has been much discussion in the Pennsylvania Legislature on the prospects of online gambling. Thomas was of the opinion that a bill proposed by Rep. Tina Davis from D-Bucks County last year may lay the framework for online gambling in the state. A report on gambling and the potential impact of internet betting is due this May.
Related Posts