Whirlwind in Vegas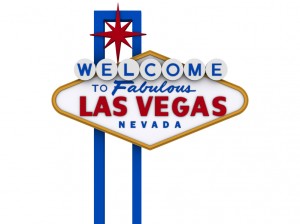 I am interested in gambling but more than that, I love having a fun time wherever I go. Las Vegas, Nevada presented opportunities for a lot of both types of activities. Mapping out the casinos and other night spots was a relatively easy job. When it came time to sign-on for the unique 'fun spots,' it was difficult to choose. Las Vegas truly surprised me. The city is full of all kinds of activities, and I believed it was only about shows, drinking, pokie and slots. I do not like to admit this, but I was wrong!
The Resort
Spending ten days in Las Vegas, I could barely catch my breath. First, I checked into the Aria Resort and Casino located on the strip. It was not the most expensive accommodation but not the cheapest either. The location turned out to be just fine for all of my planned activities. The Hotel was spectacular in many ways. Glass and steel and a large number of expansive suites are situated in the midst the twinkling lights of CityCenter. Lavish cuisine, entertainment and a casino atmosphere were there without ever leaving the Hotel.
The Resort provided me with luxurious 'spa moments' and fine dining. I went to an evening of Elvis-style entertainment and found my spirits elevated by the refreshing and bold excitement presented in that special show. I gambled there at the Resort, spending plenty of time 'pulling that lever.' I actually ended my vacation 'ahead in the game,' and that felt good!
The Dining
I expected that the food served in Vegas would either be superb or be inferior. I did not expect anything in between. Maybe I was fortunate, because all of my meals were superior, or maybe Las Vegas is blessed with world-renowned culinary artists. I ate primarily at the Hotel. I was definitely getting spoiled with their deliciously prepared meals. Staying there also maximized my time.
Events Outside of the Aria
Each year '"Mystery Tours" provides a unique mystery that needs solved. All of the clues are in the surrounding Vegas area. They come up with an unusually well-planned adventure that is off of the strip. They make sure that various small groups of people get to all of the 'clue' locations. The fun has begun when all of you, as a group, begin solving the mystery and wondering who will prevail. It was a really enjoyable event that I am likely to do again!
I took another day and went on a Grand Canyon Tour with Grand Adventures Tours. It turned out to be a sunny day with blue skies and billowing white clouds overhead. The brilliance of the red rock that was in front of us was alluring and always inviting us to journey just a little bit further. Replete with a McDonald's breakfast and picnic-style lunch,this is an adventure that I will be happy to try again.
The days went by quickly, because I enjoyed each and every event that I decided upon prior to making the trip. Check out the casinos,the food, the entertainment and the local adventure, and you will have a very beautiful, ten day trip as well.