News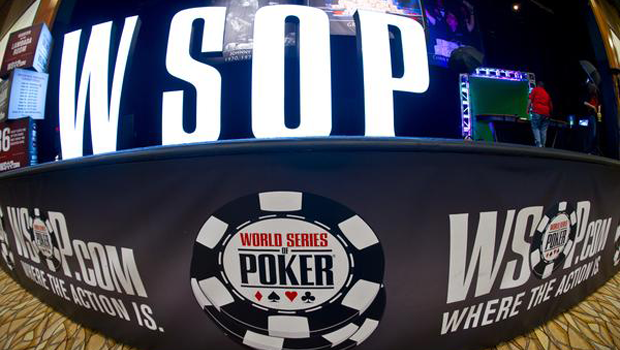 Published on April 3rd, 2014 | by Steve Gardman
Bally's Atlantic City To Host WSOP National Championship From May 22 – 24
The World Series of Poker Circuit is set to conclude at Bally's Atlantic City poker room with the fourth-annual National Championship to be held from May 22 – 24, 2014. A WSOP gold bracelet will be awarded this year. The series is in its 10th season and will be recorded for future broadcast on ESPN. Bally's general manager, Kevin Ortzman, looked forward to welcoming the world's best poker players to Atlantic City and the brand new poker room at Bally's. Ortzman said his team was dedicated to making the new poker room the best in New Jersey and was confident that the convergence of online and land-based gaming would benefit the industry significantly.
44 players have qualified for the National Championship throughout the season by winning the Casino Championship or Main Event at each stop. 50 players are likely to qualify from accumulating points on the National Leaderboard via at-large bids. Six seats will be awarded via various other events. This includes two seats on the WSOP.com websites in Nevada and New Jersey through the WSOP National Championship Seat Freeroll to be held on May 10 and May 17 respectively. Players will be able to participate in the freeroll tournament by making a deposit during the month of April.
Two seats will be awarded to players that enter the Knockout Series on WSOP.com in Nevada and New Jersey. The mirrored knockout tournaments will be held online from April 20 to May 3. Players that enter any of the 14 consecutive tournaments held during the period and win will be free-rolled into the 14-person Knockout Series Champions Freeroll to be held on May 4. The winner will earn a seat at the WSOP National Championship.
Bally's is scheduled to host a live tournament freeroll on May 19 at 6pm at their brand new poker room. The winner will be awarded a seat to the WSOP National Championship. The last seat will be awarded to the winner of the two-day qualifier, the $1,125 "Last Chance" Qualifier, at Bally's Atlantic City to be held on May 20.
The top 100 players in the WSOP World Rankings will be eligible to enter the event with a $10,000 buy-in, which will be added to the prize pool. The championship is likely to feature between 100-200 players with a total prize pool between $1-2 million. Five circuit stops for the season are still to be completed, which means players have a chance to qualify for the National Championship.
Related Posts