News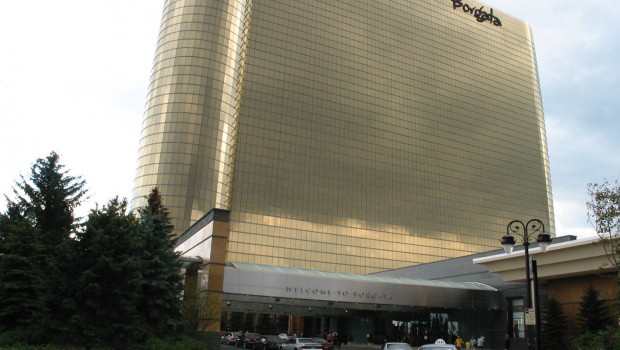 Published on January 6th, 2014 | by Steve Gardman
Borgata's COO Ballance Positive About Online Gambling; NJ Governor Watches Market Closely
In a recent interview with CNBC's 'Squawk Box', Tom Ballance, president and COO of the Atlantic City based Borgata Casino and Hotel, said that online gambling in New Jersey in his opinion exceeded all expectations. In the first full month of regulated online gambling casino operators managed to attract over 125,000 customers.
That number continues to grow at a steady pace. Borgata is among the first to offer an online casino and poker room on a shared platform with PartyPoker NJ. According to Ballance, Boyd Gaming Corporation, Borgata's managing partner, played a major role in its strategy to engage in online gaming nationwide.
The COO was extremely positive of the New Jersey online gambling market and dismissed fears about it being a threat to its land-based gaming options. In Balance's opinion, a majority of online players have not visited Borgata for over a year. In addition, there is a significant difference in the demographics of online players and live casino players. For the most part, it's this different type of audience that Borgata plans to target online. Balance was also of the opinion that online casino operators had more insight into customer behavior. Every bet that customers make online can be monitored for the purpose of marketing and other related strategies to improve on the online casino's services.
Currently, Borgata has a major share in New Jersey's online market, which is as much as 50% according to recent figures. It is the leading live poker room in the state. According to Ballance, Borgata's online poker scene sees more action than live casino play.
Many poker players switch to casino games during playing sessions. He also pointed out that there is far better credit control online, which is a big advantage for gamblers who won't be tempted to extend their credit.
In other news, New Jersey Gov. Chris Christie watches closely as this is the fourth year of a five-year grace period that Atlantic City has been given to reverse its struggling fortunes. The result will influence the expansion of casinos to other parts of the state. Gov. Christie said that 2014 is the time for Atlantic City to show measurable results or else the lawmakers will start considering alternatives. Casinos may be allowed to come up at the Meadowlands sports complex in northern New Jersey and other parts of the state. The state Legislature considers approving a commission to study the effects of gambling at the Meadowlands.
Related Posts