News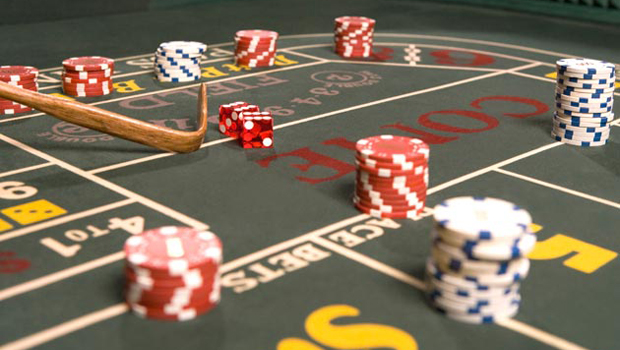 Published on February 20th, 2014 | by Steve Gardman
EGBA Secretary General Calls For Change in Swedish Gambling Monopoly
Maarten Haijer, secretary general of the European Gaming and Betting Association (EGBA) recently shared with PokerNews the EGBA's position on Sweden's gambling monopoly. According to Haijer, the European Commission is left with no option but to refer the country to the European Court of Justice to consider its current gambling legislation. Sweden's national gambling monopoly has been criticized by the Newspaper Publishers' Association (TU) Tidningsutgivarna for not operating within European rules on the free movement of services. Haijer said, the best option is for Sweden to re-regulate its market an open its doors for online operators to apply for licenses. He said that Sweden was one of the few member states that failed to introduce legislation as yet. However, the increasing consumer demand is a clear indication of a positive outlook for online gambling in the future.
The secretary general of the EGBA said the European Commission has questioned the country's gambling monopoly since 2006 and the risk of incurring European sanctions is unavoidable. The Commission was convinced that Sweden's current monopoly does not conform to EU law. According to the secretary general, there are stringent requirements developed by the European Court of Justice when it comes to monopolies since the impact on the essential freedoms of the EU is significant. One of the major requirements is that restrictive policies must be applied in a consistent manner. Sweden has failed to address the prevailing problems even though they were alerted by the European Commission.
Tidningsutgivarna CEO, Per Hultengard, and EGBA's Haijer shared similar views and pointed fingers at Swedish gambling company, Svenska Spel, and its activities. They were of the opinion that any inconsistencies in the Swedish policy will not serve to limit consumers to play. Therefore, it would be prudent to create a multi-licensing policy and re-regulate the Swedish market. In an exclusive interview with PokerNews, Svenska Spel refuted all allegations against its marketing activities and declined to comment on the prospects of facing action in the European Court of Justice.
EGBA is a Brussels-based body that represents a number of leading online gaming and betting operators that are established, regulated and licensed to operate within the EU. Its members are licensed in several European markets including France, Spain, Malta, UK, Denmark, and Gibraltar, to name a few. The EGBA has substantial experience on how national online gambling markets are regulated and works with the authorities on regulatory reforms. Its core mission is to create a safe and reliable European digital environment for online gambling players.
Related Posts