News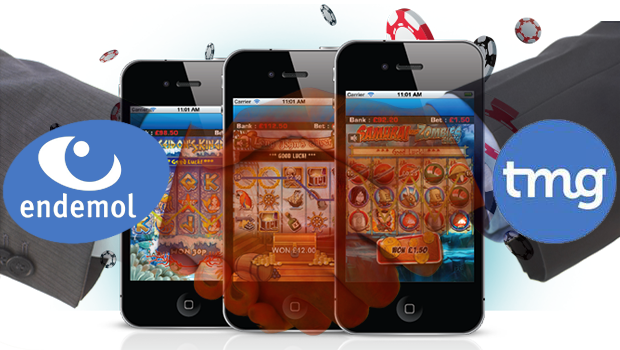 Published on February 11th, 2014 | by Steve Gardman
Endemol Nederland and TMG Landelijke Media Enter Joint Venture
The Dutch wing of Multiplatform entertainment producer Endemol has signed a deal with TMG Landelijke Media to develop online gaming concepts for consumers. The joint venture will include the development of new bingo concepts. New games to be launched will be supported through various media including print, television, mobile, and online. Other partners may be included to support the effort. The partnership is well timed with online gambling expected to be legalized in the Netherlands in 2015.
According to Laurens Drillich, CEO of Endemol Nederland, there are many opportunities for media companies like Endemol and TMG in the online gaming market. The partnership positions both companies for further expansion. In addition to creative and production expertise, Endemol will be able to contribute knowledge and experience of a global network.
Managing director of TMG Landelijke Media, Frank Volmer said the company's wide market base and creative talents of TMG and Endemol will allow them to launch several creative game formats that satisfy the needs of people who enjoy playing games and placing a bet or two.
Betsson acquires Dutch casino
Online gaming operator Betsson is full steam ahead with its expansion plans. The operator has acquired Dutch internet gaming group Oranje and Kroon Casino in a bit to build on its positive revenue growth. Betsson's revenue rose 12 percent over the previous year. It posted revenue of $380.7 million in 2013 with its operating income also increasing from SEK577.1 million in the previous year to SEK 601.1 million.
Betsson is said to have completed the acquisition of Oranje and Kroon Casino at the end of 2013. The casino will boost Betsson's online presence in the Netherlands with the country set to legalize online gambling in 2015. Oranje and Kroon Casino reported revenue worth €32.5 million in 2013. CEO and president of Betsson, Magnus Silfverberg said the acquisition of Oranje and Kroon Casino will help the company become one of the largest operators in the Dutch gaming market which is to be re-regulated in 2015.
Zynga launches Riches of Olympus
In other news, social gaming company Zynga announced the expansion of its Zynga Casino franchise. The company recently added a new mobile social slots game, Riches of Olympus to its offering. The title is available for the iPhone, iPad or iPod Touch device. According to Zynga sources the game offers a Las Vegas style authentic slots experience that can be enjoyed on the move. The game features wilds, mega stack symbols, re-spins, and more. Players can use Facebook Connect to play with their friends and sync game play between phones and tablets.
Related Posts