News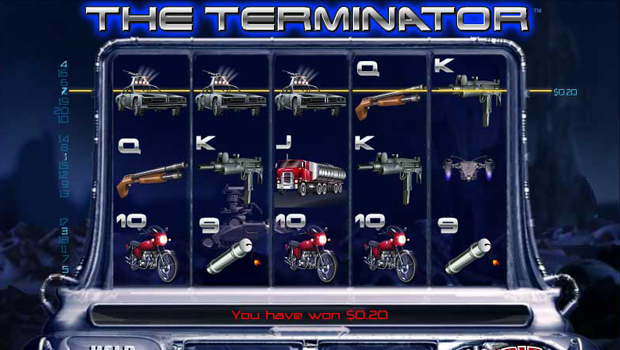 Published on January 21st, 2014 | by Steve Gardman
Microgaming To Launch Terminator 2 For Online Slots Enthusiasts
Microgaming seems to be living up to its promise of releasing a number of new titles in 2014. The casino software developer recently announced its intention to develop an online gaming version of the popular movie franchise, Terminator 2. Studiocana, the owners of the Terminator 2 movie rights, has given Microgaming the licensing rights to create an online slots game based on the blockbuster movie. Terminator 2 features Arnold Schwarzenegger in the title role, in which he portrays the hero, a stark contrast from the first move in which the Terminator was a villain. The slots game is likely to be released later this year and will be made available at Microgaming online casinos.
According to Roger Raatgever, chief executive of Microgaming, the company is excited and working hard in anticipation of the Terminator 2 online slots game. Raatgever compared the current hype similar to that leading up to the launch of the Dark Knight slots series. The game is said to feature bonus symbols based on characters from the movie. The chief executive promises the slots game to be an action-packed jaw-dropper, a true classic in the making. Further news is awaited on the exact release date.
Norsk Tipping partners with Playscan for online gambling
In other news, Norwegian national lottery operator, Norsk Tipping, closed a deal with online gambling software specialists, Playscan. The software, designed for player protection, will be available on Norsk's video lottery terminals. The personal electronic identification product will allow Norsk to gather unique data associated with the player's action. The main objective is to promote responsible gambling as Norsk remains committed to their customers' wellbeing.
GSN Games launches mobile cash tournaments website
GSN Games recently announced the launch of the beta version of GSN Cash Games, a mobile website that offers cash tournaments to US players. GSN Games is a subsidiary of the Game Show Network, the US cable television and direct satellite broadcaster. The new mobile site is an extension of WorldWinner.com where casual games can play skill games and take home real cash prizes. The current beta site is compatible with iOS and Android mobile devices. The platform has been created in partnership with Bocup, an Open Web technology company. Its initial offering will include cash games in Solitaire Rush followed by tournaments in Catch-21, the American game show centered on blackjack, and Wheel of Fortune. Players have the option to play in fun mode or enter cash tournaments on their mobile device. They can select tournaments based on the number of players, entry fee, or on the amount of cash prize offered.
Related Posts