News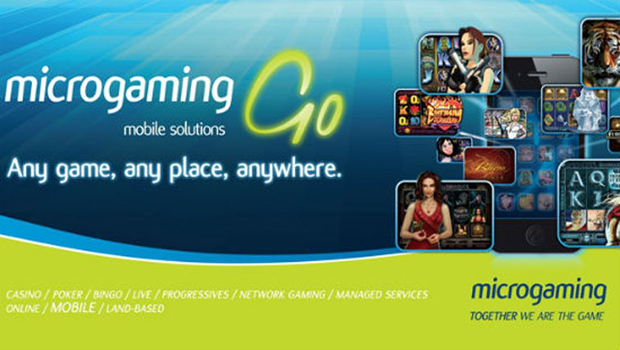 Published on January 15th, 2014 | by Steve Gardman
Microgaming Rolls Out The Goddess Of Magic For Smartphone Users
Microgaming continues its aggressive mobile content strategy into the New Year with the release of two new games on its HTML5 platform. Isis and Centre Court are the latest slots games added to the developer's mobile platform. Both the games have been a success on casino platforms and are now set to take the mobile world by storm. According to Neill Whyte, Microgaming's Head of Product Channels, the developer will continue a rapid rollout of HTML5 games in 2014. However, he reiterated that the company is more focused on quality than quantity and aim to deliver innovative and engaging content to mobile players. Whyte had no doubt that the games will be as popular on the mobile platform as they are in casinos.
Isis is a five-reel, 25 pay-line slot game with an Ancient Egyptian inspired theme and has been a hit with slots enthusiasts. The game includes a range of features that includes Isis, a wild symbol. Horus, the scatter symbol, triggers the bonus round while players have the chance to win breathtaking jackpots with the free spin feature that offers up to 30 free spins and a 6x multiplier. Players that spin the wheel in the bonus round are eligible for one out of 4 different levels of progressive jackpots. The graphics focus on the theme of Isis, making it one of the most visually appealing slot games. Coins range between $0.01 and $0.25 with a maximum wager of 10 coins per line.
Centre Court is the other offering for mobile players. The video slot with a tennis theme is extremely popular online and is known for its cutting-edge graphics and pitch-perfect sound effects. The slot has been launched at the perfect time, the beginning of the year's grand slam events, starting with the Australian Open, which is currently in progress. Centre Court features a free spins bonus round that rewards players with 18 free spins with a 1.5x multiplier. The title is a 5-reel, 9 pay-line game with exceptional payouts. The game supports bets from $0.01 to $0.25 per pay-line while the 1000 coin jackpot offers players a great chance to boost their bankroll. From realistic animations to rewarding bonuses, Centre Court is likely to be a hit with mobile users over the coming months.
Centre Court and Isis are now live on Microgaming's HTML5 platform and are compatible with most mobiles and tablets, including iOS and Android devices.
Related Posts