News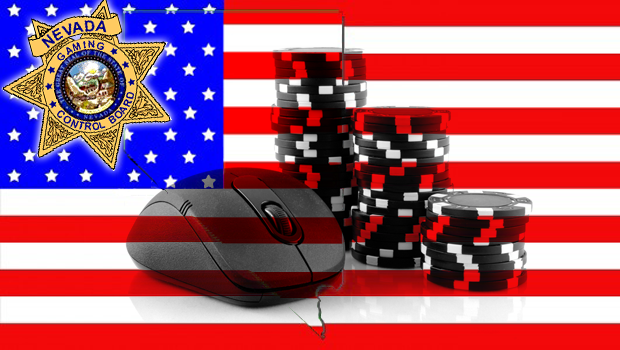 Published on February 25th, 2014 | by Steve Gardman
Nevada Lawmakers Push For Ban Online Gambling Except Internet Poker
According to reports in the Las Vegas Review Journal, Nevada's Republican Senator Dean Heller expects a bill to prohibit online gambling to be introduced shortly. The bill seeks a ban on all forms of online gambling expect internet poker. Senator Heller is said to be currently working on the proposal along with democrat and Senate Majority Leader Harry Reid. Attempts by Heller and Reid to have a similar legislation passed in 2012 failed following a fall out due to lack of support. However, Heller is confident of the relationship between the two and their efforts in pushing for legislation as what they claim to work for what's best for the state of Nevada.
Senator Heller is said to be in support only of internet poker since it is considered a game of skill. His reasons echo those cited by the Adelson-backed Coalition To Stop Internet Gambling (CSIG). Both Heller and the CSIG consider that the current Wire Act, which was reinterpreted by the US Department of Justice in 2011, hinder the ability of law enforcement to protect consumers. Proponents for the regulation of online gambling are likely to oppose the bill which will also find no support from those against internet poker as well.
The current bill could end up as a replay of 2012 and fail to receive any debate. The situation is different two years down the line. The earlier bill was proposed when the only form of regulated online gambling in Nevada was sports betting apps and websites. The state has also just started licensing online poker operators while New Jersey was still debating legislature. During this period, Delaware had approved online gaming through the state lottery. Currently, all three states have regulations in place while more states are expected to follow.
Heller is of the opinion that some of Adelson's concerns were reasonable. He said he has spoken with Adelson on the issue as well as many gaming leaders in favor of online gambling. While Steve Wynn is in support of Adelson's views, the two face major opposition from the American Gaming Association. The Wire Act was modified by the Obama administration to allow Illinois to offer online lottery tickets.
Online gaming bills introduced in California
While Nevada debates over online gambling there is good news for gamblers in California. Lawmakers have introduced two bills dealing with the legalization and legislation of online poker in the State Legislature. The bills seek to make intrastate poker legal in the state. The first bill, SB 1366, represents the interests of the San Manuel Band of Mission Indians while the second bill is backed by as many as eight different Californian tribes.
Related Posts