News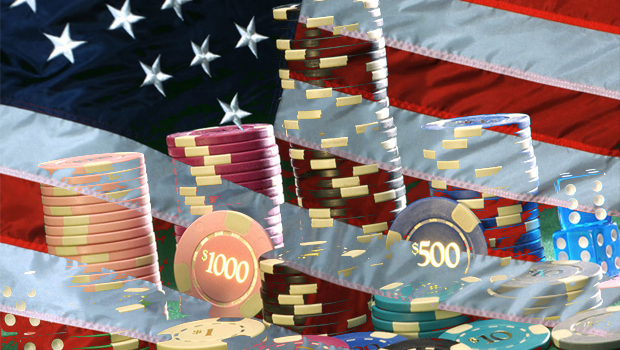 Published on February 25th, 2014 | by Steve Gardman
Poll Indicates Americans in Favor of iGaming Regulations
A survey released by the Coalition for Consumer and Online Protection (C4COP) revealed that as many as 74 percent of respondents are not in favor of a sweeping ban on online gaming in the United States. C4COP is an online gambling group proactive in the promotion of online gaming regulations. According to Alison Siciliano, spokesperson for the C4COP, a countrywide ban would only lead to illegal gambling, making more Americans vulnerable to fly by night operators.
Based on 1,000 interviews with voters across the country, the survey conducted by North Star Opinion found 57 percent opposed to a Congressional ban on online gaming. A third of the voters were strongly opposed to a ban while 22 percent were strongly in support of a ban. 74 percent of the respondents were of the opinion that each state should have the liberty to decide whether to permit online gaming and how it should be regulated in their state. The sentiments were shared by respondents across all political groups that consisted of 74 percent of Republicans, 70 percent of Democrats and 79 percent of Independent. Although the respondents may not personally indulge in online gambling, they were in support of others doing so as long as there were adequate regulations to protect children. Another advantage was the collection of tax dollars that could go towards the development of state and local projects.
As the online gambling debate continues, as many as ten states are pushing for online gambling regulations in some form. For the C4COP, this survey adds weight to their cause in support of online gambling. The North Star Opinion is a GOP polling firm while C4COP has the support of the Poker Players Alliance (PPA), American Gaming Association (AGA) and several former lawmakers which includes Mary Bono, the U.S. Representative from California.
The results of the survey are contrary to what the Sheldon Adelson-backed Coalition to Stop Internet Betting group is pushing for. The coalition is actively promoting for a complete federal ban on online gaming, which includes real money online poker and casino games. A large number of Americans have indicated their willingness to shift to regulated sites from offshore and unregulated gambling sites once iGaming is approved in their state. In another poll conducted by Commercial Intelligence revealed that 35 percent of current online gamblers in New Jersey begun playing online only after it was made fully legal in November last year.
Related Posts