News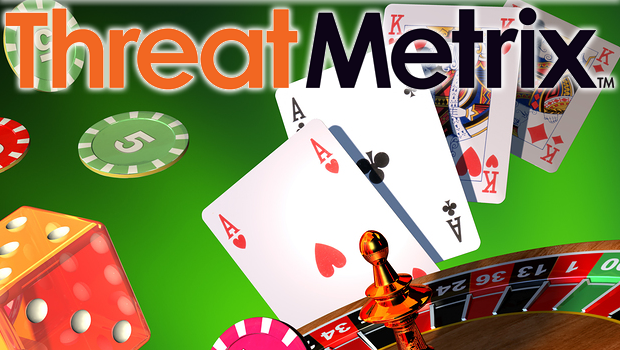 Published on March 19th, 2014 | by Steve Gardman
ThreatMetrix Enters New Jersey Online Gaming Market To Counter Cyber Crime
Cyber security solutions provider ThreatMetrix announced its foray into the online gaming market. The company that provides context-based security and fraud prevention solutions received approval from the New Jersey Division of Gaming Enforcement as a registered vendor. This enables ThreatMetrix to expand its business in Atlantic City and offer casinos frictionless context-based authentication to protect operators and their customers from cybercrime both online and via mobile devices. The firm's director of business development, Andy Swett, also said their solutions will enable Atlantic City casinos to offer a safer online gaming environment and unmatched customer experience free of any problematic authentication barriers.
New Jersey's casinos are expected to generate revenue up to $300 million and earn the state as much as $45 million in tax revenue by the end of its first year. The U.S. online gambling industry is estimated to be worth $9 billion in the next five years provided larger states like California pass some form of online gambling legislation. Apart from New Jersey, Delaware, and Nevada, who have already legalized online gambling in some form, eight other states are a pushing for legislation.
Some of the key concerns and challenges that casinos face are payment fraud and malware installed by cyber criminals to steal personal information from authentic players' accounts. According to Swett, an effective security platform and sharing of threat intelligence through a trusted network holds the key to the success on online gaming in the U.S. He said it was as important that customers do not face any time consuming authentication techniques in the process. This is what ThreatMetrix is focused on while ensuring that the personal data of online gamers is well protected.
Company sources said its ThreatMetrix Global Trust Intelligence Network currently process more than over 500 million monthly transactions made by 160 million active user accounts. The network is active on over 10,000 websites and has the ability to offer real-time analytics evaluation of logins, payments and account registrations for the purpose of validation. This enables it to authorize transactions and deal with potential threats without causing any negative impact on customer experience. Currently, the network is deployed in a variety of industries that include financial services, e-commerce, social networks, and payment processors, to name a few.
Related Posts