News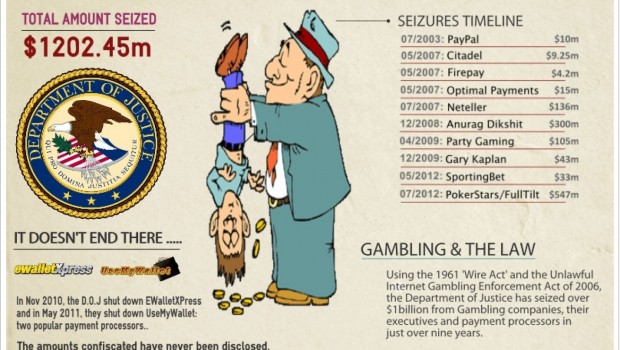 Published on December 24th, 2013 | by Steve Gardman
Top Three Networks Record Steady Growth In New Jersey
Online gambling in New Jersey is a month old and the industry continues to watch closely as casino operators go all out in an attempt to woo players. Figures are beginning to trickle in and comparisons made as licensed operators seek to vie for attention in the state with the largest population to have approved of online gambling. Party Poker is reported to have captured around 50% of the market share with as many as 240 players playing simultaneously for real money on the Party Poker network at any given time. Party Poker is fully licensed by the Division of Gaming Enforcement with its games and systems tested for the highest level of security and integrity.
Party Poker leads the way
Party Poker reported 8% growth in its player pool with Borgatapoker.com. In a statement from Bwin.Party, its parent company, poker revenues have grown since the introduction of their new poker client. The poker client is now available to around 65% of its customer. The company also considers its position as New Jersey market leader as a major contributor to its growth. WSOP.com is behind Party Poker with a 30% market share.
The company has reported an average of 150 players online. It experienced its biggest growth percentage of 18% over the last fortnight. WSOP.com operates independently on 888 software. New Jersey has experienced steady growth in the overall number of online poker players with as many as 480 real money players online at a time. This is a significant number when compared with Nevada. In terms of figures, Nevada has reported less than half than that of New Jersey.
888 and WSOP.com also register steady growth
888poker NJ, which is on 888's AAPN poker network, currently makes up 15% of New Jersey's online gambling market. Struggling behind with a 4% market share is Ultimate Poker, which has less than its share in Nevada. In terms of growth over the past two weeks, WSOP is up 18%, Party Poker by 8%, and AAPN by 15%.
Compared to Nevada, the online poker industry has experienced steady growth. 2014 will be an interesting year as New Jersey's lawmakers, casino operators and investors, keep a close watch on the state's online gambling market. With other states in the U.S. likely to open up to online gambling the competition will only get better. As per the latest reports from market research consultants, Academicon and PokerScout, the U.S. online poker market is likely to generate $2.2 billion in the first year of operation and up to $3.3 billion within ten years.
Related Posts