News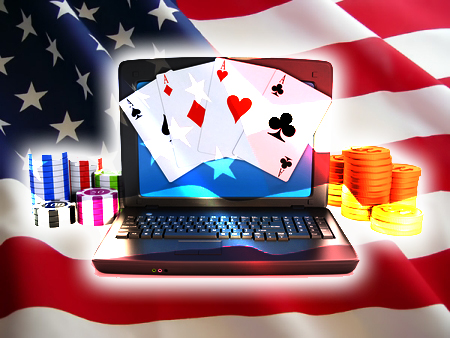 Published on January 8th, 2014 | by Steve Gardman
US Online Gambling – The Battle Of The Billionaires Continues
The US online casino gambling scene heats up with billionaires locked in what seems to be the 'Battle of the Behemoths.' As reported by Forbes, well-known hedge fund operators George Soros, John Paulson and Leon Cooperman quietly participated in a rights offering in a bid to become major shareholders in Caesars Acquisition Co.
The firm is an offshoot of Caesars Entertainment Corp. that has ownership of Caesars' online gambling assets. The move by three of the most successful investors in the financial world comes at a time when New Jersey, Delaware, and Nevada have legalized online gambling. The investments are likely to have been based on the future of the $60 billion casino business in America.
Caesars Acquisition's primary focus is on online gambling through Caesars Interactive and the World Series of Poker. However, they also own a share in Planet Hollywood in Las Vegas and in Caesar Entertainment's casinos being built in Baltimore. With these investments, Soros, Paulson and Cooperman are in direct competition with the chairman and CEO of Las Vegas Sands Corp. Sheldon Adelson who is one of the major opponents of online gambling in the country.
Adding to the tough competition are billionaire private equity managers Leon Black, David Bonderman, Marc Rowan and Joshua Harris, whose firms are major shareholders in Caesars Entertainment with a combined investment of $484 million in Caesars' online gambling portfolio. With other bigwigs like brothers Lorenzo and Frank Fertitta, and Kirk Kerkorian in the fray, billionaires seem to be betting big on the legalization of online gambling in the US.
Sheldon Adelson, USA's fifth richest individual and a major political donor remains a bone of contention. His advocacy group is lobbying hard to get state attorneys to sign a petition against online gambling with the support of former New York governor George Pataki and Arkansas senator Blanche Lincoln. However, the markets hope that Adelson's efforts won't pay off.
Shares of Caesars Acquisition rose more than 30% from their rights offering price, moving from $10.34 to a high of $12.32. Based on the popularity of its shares, the pro online gambling movement seems to be a step ahead in the battle even though the fight is nowhere near the end but is likely to continue in the months to come. With billionaires on both sides of the fence, the battle will only get more interesting.
Related Posts