News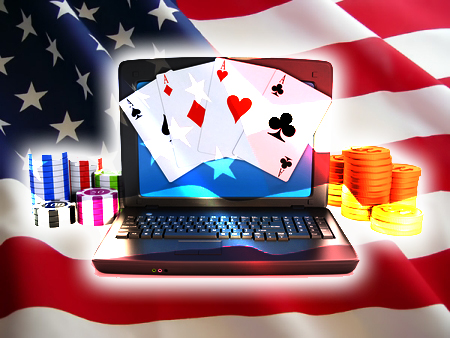 Published on December 30th, 2013 | by Steve Gardman
USA Online Gambling Fans Pin Hopes On Congress In 2014
Online gambling fans across the USA hope 2014 will bring good news. Florida is one of the hopefuls with thousands of online gamblers eager for Congress to clear the way. Legislators and activists have debated for decades but with New Jersey, Delaware, and Nevada giving online gambling the nod, industry supporters are now pushing for an early tabling of a bill.
As many as three bills to allow online betting were introduced in Congress in 2013, with a hearing as recent as early December. Many supporters feel time is on their side although the passage of any bill legalizing online betting still remains a big question.
Proponents of online gambling in Florida seem more hopeful of winning over gambling critics who are of the opinion that online betting will fuel addictions and online crime. Head of the American Gaming Association, an industry booster group, Geoff Freeman, reaffirmed the association's support and was confident that online gaming will be legal in the United States in one way or another. According to Freeman, American gamblers overcame the odds in 2012 and wagered as much as $3 billion with offshore companies.
Delaware, Nevada and New Jersey may have different legal observations on online gambling but have proved to be a major catalyst for a push in statehouses nationwide to allow internet gambling. As many as eight states including Florida considered the prospects of online gambling in 2013. Two bills to permit the sale of lottery tickets online did not see the light of day with the Legislature banned sweepstakes parlors that operated online games similar to slot machines.
For this purpose, many lawmakers are calling for a national standard of gambling laws. Two bills that Congress is considering will allow online gambling. Harry Reid, Senate Majority Leader from Nevada, remains a strong supporter of online gambling. His backing can have an influence on Congress in the effort to legalize online gambling nationwide. One of the major reasons that many states including Florida are considering online betting is its potential to generate new revenue and tax dollars.
A study by the Florida legislature earlier this year estimated revenue worth $800 million within five years. Is the Florida Legislature a long way from approving online gambling? That's not what many online gamblers hope. One of the state's biggest fights in 2014 is possibly over the introduction of more resort-style casinos.
Related Posts