News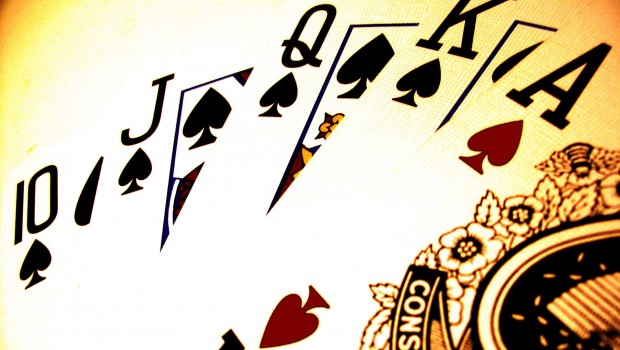 Published on January 1st, 2014 | by Steve Gardman
Wisconsin Tribe Keen on Online Poker
With several US states opening up to the idea of legalizing online gambling in some form, the Lac du Flambeau Chippewa tribe is reported to have expressed intention to enter the online poker business. The Wisconsin Native American tribe plans to expand into the online gambling sector in a bid to bring in much needed revenue to overcome financial problems that have plagued the tribe for years. The Lake of the Torches Resort Casino in northern Wisconsin is currently operated by the Lac du Flambeau Band of Lake Superior Chippewa Indians. The casino is located on the state's southern border close to Michigan's Upper Peninsula.
Financial troubles prompted the tribe to consider mortgaging parts of its reservation in 2008. In 2009, the tribe's casino reported revenue of over $53 million and profits worth $12 million. However, it defaulted on a $50 million bond offering since it was unable to meet the required $800,000 monthly payments on the bond. According to the president of the Lac du Flambeau Chippewa tribe, Tom Maulson, online gambling is likely to boost their cash flow significantly.
He confirmed the tribe's preparedness to enter the online gambling market. The only hurdle is that Wisconsin has still not gone the way New Jersey, Nevada, and Delaware have and legalized and regulated online gambling. The state legislature hasn't made an attempt to introduce any bill to legalize online gambling even though land-based tribal gaming has existed in Wisconsin for a while.
For Wisconsin's online casino fans, online gambling is still a possibility despite the lack of laws since it is permissible within the borders of the reservation. To boost its customer base, the Lac du Flambeau Chippewa tribe will need to partnership with other tribes in the Tribal Internet Gaming Alliance to create a larger player pool amongst its reservations. So far, none of the tribes have launched online gaming, which would be another hurdle to cross.
The Lac du Flambeau Chippewa tribe is already in the online market with two payday loan businesses recently launched and a third to follow. The tribes in the region favor online businesses since many are in remote locations and find it the ideal way to expand their customer base.
Currently, the Lac du Flambeau Chippewa tribe's online gambling site only allows players to use play money. According to its officials, switching over the online casino to real money mode would be easy once any federal or state law was passed.
Related Posts