Good Bingo Software Translates To Great Experience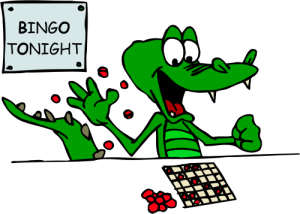 The importance of good software for online bingo sites cannot be over emphasised. Perhaps one of the most important factors that chaff out the good, legit and reliable bingo sites from their inferior counterparts, the software is also one of the most important criteria that players keep in mind while selecting a site to play in. All this for good reason as indeed, association with a good and reliable software is one of the most important things that an online bingo site can do to ensure its success in the gaming industry. The services that good software can provide to any gaming site are many, ranging from quality interface, impeccable graphics and most importantly, credibility.
Online bingo is a game that involves investing money online. Most people fear giving out bank details to a site. With high crime rate in the cyber world, this fear is justified. However, when a bingo site is fueled by software providers which have built their reputation on reliability and credibility, these qualities get permeated to the site too. So if a site is partnered with software giants like Virtue Fusion, Dragon Fish and the like, players can breathe a sigh of relief. This is why all the big players in online bingo use classy software. Another important advantage of good bingo software is the quality it lends to a site in terms of visuals, promotions as well as games. Inferior software cannot support games with heavy graphics. If the site cannot provide a quality experience, it loses its players almost instantly. This is where good software scores a home run.
Quality software also provides a host of promotions which ordinary software cannot. And the role that bingo promotions play in building the reputation of a site is well known. So apart from the site's own promotions, they can enjoy the hoopla of software promotions when they are a part of it. With so many advantages, the decision to associate one's site with a good software provider is the best decision that the site is likely to make.